Page 1 of 1, showing 1 to 11 of 11 results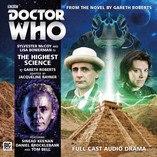 12 December 2014
Today it's a fond trip to the wilderness years of the 1990s, when writers such as Gareth Roberts kept us thrilled and entertained with new Doctor Who tales featuring the Seventh Doctor...

Read More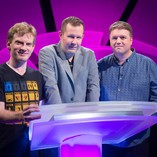 8 December 2014
John Dorney and Co are returning to BBC2's Only Connect: for Gallifrey and for Victory!
Read More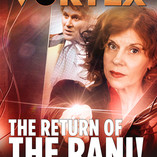 3 December 2014
Those ordering CDs from us get a copy of in-house magazine Vortex while stocks last, but a digital version of the latest issue is available to all right now...

Read More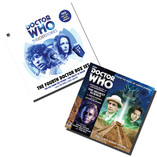 21 November 2014
As with last week, we want to assure fans that while Doctor Who isn't always on TV, you'll always have Big Finish. And today we've got a special offer and an exclusive preview to reflect that...

Read More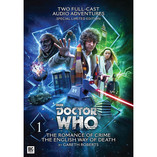 16 November 2014
As premiered in the most recent Big Finish Podcast, we're delighted to put the trailers online for our upcoming Gareth Roberts stories Doctor Who: The Romance of Crime and Doctor Who: The English Way of Death...

Read More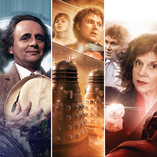 15 November 2014
Saturdays aren't quite the same without Doctor Who, are they? A week ago people watched an epic struggle between the Doctor and his arch enemy... This week you can experience another - and see a little of what Big Finish has in store!

Read More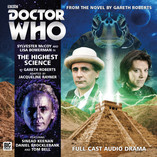 29 October 2014
A trailer is now online for December's visit to the Doctor Who novels of the 1990s and our adaptation of Doctor Who - The Highest Science...

Read More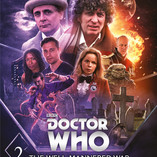 26 October 2014
The cover for the Special Edition second volume of our Doctor Who: Novel Adaptations range is now live...

Read More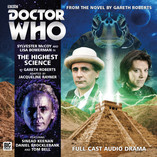 20 October 2014
Today we're delighted to unveil the cover of December's Doctor Who: The Highest Science which visits the days of the 1990s when the Doctor's travels were literary...

Read More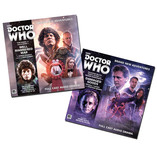 30 September 2014
We're delighted today to reveal the covers of year's special Novel Adaptations - Doctor Who: The Well-Mannered War and Doctor Who: Damaged Goods, while there's also news on a date change...
Read More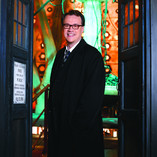 24 July 2014
Damaged Goods, the Doctor Who novel written by Russell T Davies a decade before he became showrunner on the TV series, is being adapted as a full cast audio by Big Finish Productions. The two-hour adaptation is written by Jonathan Morris, and will be released in August 2015...
Read More
Page 1 of 1, showing 1 to 11 of 11 results