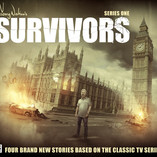 2 June 2014
As we count down the days to the release of Terry Nation's Survivors - Series 1, some of the team tease this searing new audio drama.
Listen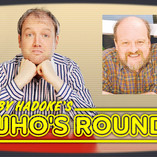 25 March 2014
It's a new Who's Round, Toby Hadoke's Doctor Who 50th anniversary quest to get an anecdote about every single episode of Doctor Who to date. In this instalment, Toby meets a new face.
Listen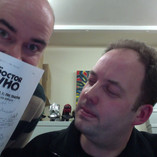 15 January 2014
It's mid-January and we're back! With Christmas safely behind Nick Briggs and Paul Spragg, it's time for a chat about what's upcoming and recently released - and a brand new competition!
Listen

1 January 2014
Nick Briggs and Paul Spragg are back to tease you with clips and trailers for the first Big Finish releases from this brand new year... 2014!
Listen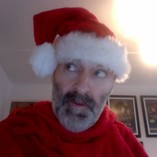 25 December 2013
It's Chriiiistmaaaaas! Nick Briggs and Paul Spragg are here to waffle on about Christmas offers from Big Finish. Trailers, competition winners, listeners' emails, it's all here!
Listen
24 December 2013
As a special Christmas Eve treat, David Richardson chats to Louise Jameson (perhaps best known to us as Leela in Doctor Who from 1977...).
Listen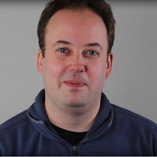 21 December 2013
The first of three exciting Christmas Podcasts, presented by Nick Briggs and Paul Spragg (pictured here as Santa without beard or costume).
Listen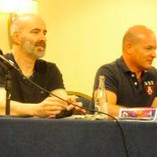 25 February 2013
Nick Briggs and Paul Spragg are in the office, tackling the issues of the day. They also present the second and final slab of audio gold from the Gallifrey One Doctor Who convention in LA.
Listen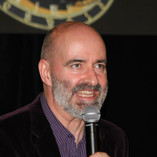 22 February 2013
Nick Briggs and Jason Haigh-Ellery are at the Gallifrey One convention in LA, in front of a loyal crowd of Big Finish followers. Meanwhile, Paul Spragg joins Nick back in the UK...
Listen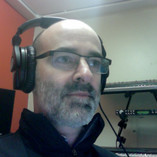 13 February 2013
Nick Briggs has been deserted by Paul Spragg. But never fear... To make up for it, Nick finds a previously unreleased interview with William Russell...
Listen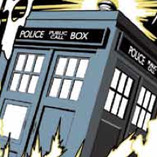 29 January 2013
Paul Spragg is back! Can you believe your ears? Yes, we're very much afraid you can. Our very own, self-styled 'comedy genius' is back at his desk, looking through your emails... And there's a brand new COMPETITION!
Listen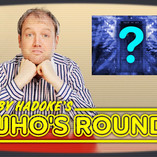 26 January 2013
Toby Hadoke offers the extremely cryptic clue 'Scramble me a taxi ' as to the identity of his latest guest. A guest who forms part of his quest to get an anecdote from every Doctor Who story in this 50th Anniversary year...
Listen