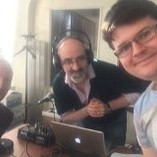 31 October 2014
Categories:
Sapphire & Steel
,
Big Finish Classics
,
Doctor Who - Special Releases
,
Gallifrey
,
Sherlock Holmes
,
UNIT
,
Doctor Who - Fourth Doctor Adventures
,
Big Finish Bargains
,
Survivors
,
Doctor Who - Philip Hinchcliffe Presents
,
Doctor Who - The Companion Chronicles
,
Doctor Who - Main Range
,
Podcast
,
General Big Finish News
Nick Briggs and Ian Atkins are back. But where's Sue? Alarmingly, she is mysteriously replaced by brand new production assistant Joe Smith (fresh out of his hibernation podule). Together, they read your letters, play some trailers and fight a fridge (with Joe proving particularly good at fridge fighting)...

Listen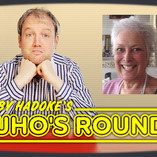 21 October 2014
Following the tragic news of 20th October, Toby has worked to bring this title forward in tribute to a wonderful artist...

Listen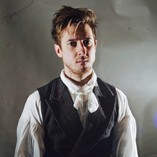 2 October 2014
In advance of the Hallowe'en release of our Frankenstein title, we have some special news...

Listen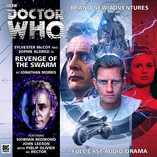 19 September 2014
With Doctor Who: Revenge of the Swarm seeing the Seventh Doctor, Ace and Hector confronting an old enemy, we went behind the scenes for a brief talk with those involved...
Listen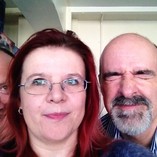 16 September 2014
Nick Briggs, Sue Cowley and Ian Atkins return to read out your emails and entice you with an exciting, new COMPETITION. Cue the music...
Listen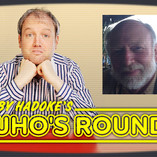 8 September 2014
Toby Hadoke's latest talk is a fascinating trip through the Doctor Who years, a worthy addition to his quest to speak to someone involved in every Doctor Who story...

Listen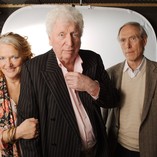 31 August 2014
In September, producer Philip Hinchcliffe returns to Doctor Who with his leading actors Tom Baker and Louise Jameson to tell brand new audio stories.
Listen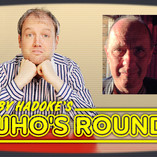 29 August 2014
We head into the weekend with another interview from the incredibly busy Toby Hadoke, who goes to the pub with a Doctor Who actor. Yes, it's a tough life, tracking down someone attached to every Doctor Who story as part of the 50th Anniversary...

Listen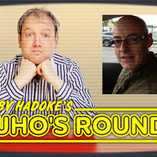 11 August 2014
Warming To His Theme...
Listen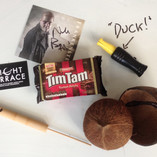 7 August 2014
Sue, Ian and Nock Rogs (alias Nick Briggs) are back with a particularly slick podcast. Honestly. It's packed with all sorts of goodies...
Listen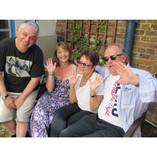 31 July 2014
Big Finish were lucky enough to talk to Peter Davison and other actors and writers responsible for upcoming Doctor Who: The Fifth Doctor Boxed Set, set in the 1982 season 19 of the show...
Listen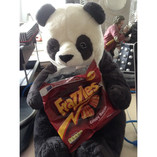 31 July 2014
Readers' letters, a Competition, and a Little Special Something...
Listen