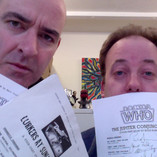 7 March 2013
It's time to drop by the office to find out how Nick Briggs and Paul Spragg are getting on, and to deal with some of your recent mail.
Listen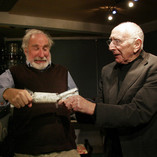 18 December 2012
In the second of our week of Christmas podcasts, we're in the Moat Studios with two very special guests - Jago & Litefoot themselves, Christopher Benjamin and Trevor Baxter!
Listen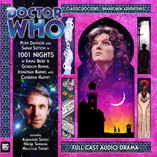 20 November 2012
Nick Briggs and Paul Spragg take a few moments prior to their trip to Chicago TARDIS to preview the December releases! And watch trains.
Listen
31 October 2012
It's here at last - and just in time for Halloween! Nick Briggs and Paul Spragg welcome Joe Lidster to the office so he can answer Dark Shadows-based questions from you, dear listeners!
Listen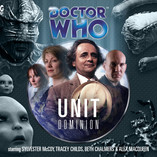 9 October 2012
Nick Briggs, David Richardson and Paul Spragg discuss the October releases from Big Finish, including plenty of Doctor Who, plus Dark Shadows and Dorian Gray!
Listen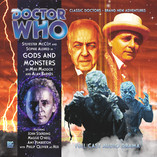 28 August 2012
Nick Briggs, David Richardson and Paul Spragg talk September titles.
Listen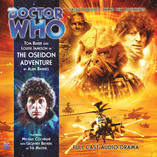 31 May 2012
This week, the podcast takes to the airwaves in studio! Nick Briggs and David Richardson are at The Moat, and keen to discuss the upcoming batch of June releases. And, if David doesn't gag him in time, who knows what secrets Nick will reveal?
Listen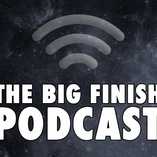 6 April 2012
Happy Easter everyone! While you're unwrapping all the chocolatey goodness you can prise into your face, why not have a listen to the latest Big Finish podcast?
Listen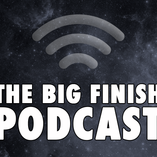 28 March 2012
Feeling a bit guilty for having locked Paul Spragg in a cupboard last week, Nick Briggs turns over the podcast to the Bristolian Bantermeister. But rather than make it all about him, this week's podcast is all about you!
Listen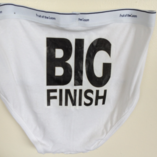 14 March 2012
It's Wednesday lunchtime; it can only mean it's time for a podcast! We're halfway through March now, so what better time to whet your appetite for this month's releases?
Listen