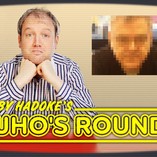 12 February 2013
As part of his Doctor Who 50th anniversary quest to interview someone connected with every single Doctor Who story, Toby Hadoke meets a renowned character actor who has worked with Johnny Depp, Jensen Ackles and Rik Mayall. But who is he?
Listen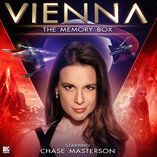 5 February 2013
The cast and crew settle down for a chat about making the pilot for our brand new series, Vienna!
Listen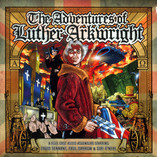 1 February 2013
A chance to sample the first section of The Adventures of Luther Arkwright, starring David Tennant!
Listen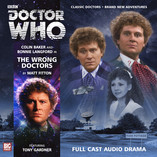 4 January 2013
Nick Briggs and his son Ben present a brand new podcast featuring previews of the month's releases plus the chance to hear episode one of Doctor Who: The Wrong Doctors!
Listen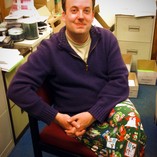 21 December 2012
It's the last Christmas podcast, and the last of the year! And the reunited Nick Briggs, David Richardson and Paul Spragg are joined by director Ken Bentley and script editor/writer Alan Barnes!
Listen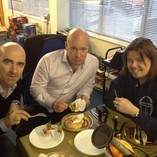 20 December 2012
In today's 'recorded-as-live' Christmas podcast, Nick Briggs and Paul Spragg are joined by special guests (executive producer) Jason Haigh-Ellery and (marketing 'gnu') Kris Griffin - mainly to talk about the Eighties and confuse Nick...
Listen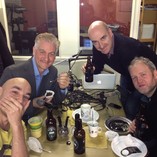 19 December 2012
Nick Briggs and Paul Spragg are back in the office, and joined today by UNIT: Dominion stars Julian Dutton and Alex Mallinson, and comedian, podcaster and regular Big Finish guest star Toby Hadoke.
Listen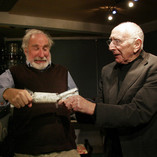 18 December 2012
In the second of our week of Christmas podcasts, we're in the Moat Studios with two very special guests - Jago & Litefoot themselves, Christopher Benjamin and Trevor Baxter!
Listen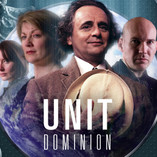 17 December 2012
The first of our Christmas podcasts is a chance for any of you who haven't yet caught up with Doctor Who: UNIT Dominion to have a listen, for free, to the first half of Part One...
Listen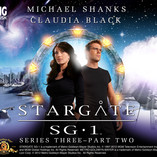 12 December 2012
Nick Briggs attempts to juggle family and work life with mixed success as he introduces Stargate and Doctor Who.
Listen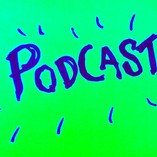 5 December 2012
Remember that Big Finish competition where the prize was to have a cup of coffee with the Big Finish team in London? Well, here are two of the winners, discussing Doctor Who and more with us.
Listen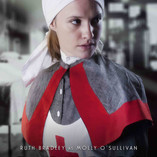 29 November 2012
The Big Finish team went to Chicago last weekend for the 2012 Chicago TARDIS convention. Some of our loyal listeners were there to participate in this podcast...
Listen