Page 1 of 1, showing 1 to 3 of 3 results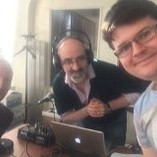 31 October 2014
Categories:
Survivors
,
Big Finish Bargains
,
Doctor Who - Fourth Doctor Adventures
,
UNIT
,
Sherlock Holmes
,
Gallifrey
,
Doctor Who - Special Releases
,
Big Finish Classics
,
Sapphire & Steel
,
Doctor Who - The Companion Chronicles
,
Doctor Who - Main Range
,
Doctor Who - Philip Hinchcliffe Presents
,
Podcast
,
General Big Finish News
Nick Briggs and Ian Atkins are back. But where's Sue? Alarmingly, she is mysteriously replaced by brand new production assistant Joe Smith (fresh out of his hibernation podule). Together, they read your letters, play some trailers and fight a fridge (with Joe proving particularly good at fridge fighting)...

Listen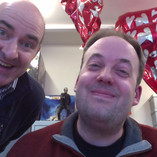 21 February 2014
Back to the office for a brand new podcast extolling the virtues of Jago & Litefoot - on offer now! - and answering a raft of listener questions from Facebook.
Listen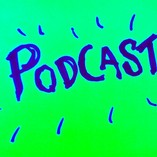 18 July 2012
Because you foolishly demanded it! Yes, Nick Briggs and Paul Spragg find themselves in the same place at the same time and rustle up an 'as live' podcast.
Listen
Page 1 of 1, showing 1 to 3 of 3 results