Page 1 of 1, showing 1 to 9 of 9 results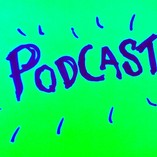 5 December 2013
Last weekend, three bastions of Big Finish headed to the Chicago TARDIS convention. This is what happened when they took questions from the fans. Plus: a look ahead with Nick Briggs!
Listen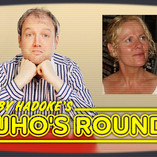 18 June 2014
Another Podcast in Toby's 50th Anniversary mission to seek out new interviewees and new conversations to- Hang on. Wrong show. Never mind. Today Toby talks to a dinner lady...
Listen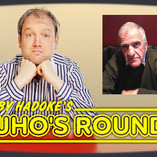 24 June 2014
In Toby's ongoing celebration of Doctor Who's 50th anniversary we go back to 1967 to talk to the man who made the series a little shellfish for a while...
Listen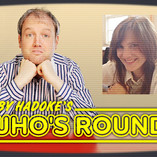 3 July 2014
We welcome July by Toby heading out for a little Dalek discussion...
Listen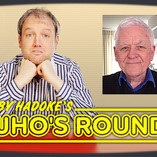 17 July 2014
Merseyscribe: Toby's 50th anniversary journey through Doctor Who and the people who've made it seeks out a writer for a chat...
Listen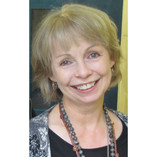 22 July 2014
The latest Big Finish podcast dropped in on recording yesterday to speak to Romana II - Doctor Who actress Lalla Ward
Listen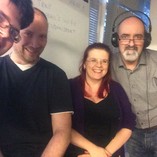 17 November 2014
Nick Briggs, Joe Smith, Sue Cowley and Ian Atkins open up the listeners' letterbox, play some trailers, while Nick encounters a Chronic Hysteresis...

Listen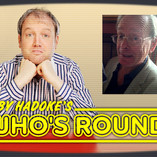 11 December 2014
Toby Hadoke is a man on a mission - to seek out and talk to people involved in all the Doctor Who stories of the show's first 50 years. Today he presents another, with a firm fan favourite...

Listen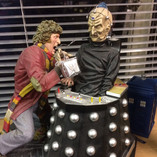 16 January 2015
Categories:
Doctor Who - Special Releases
,
Gallifrey
,
Sherlock Holmes
,
Doctor Who - Fourth Doctor Adventures
,
Bernice Summerfield - Box Sets
,
Big Finish Bargains
,
Doctor Who - The Early Adventures
,
Survivors
,
Doctor Who - The Fourth Doctor by Gareth Roberts
,
Charlotte Pollard
,
Dark Shadows - Bloodlust
,
Big Finish Classics
,
Dalek Empire
,
Doctor Who - The Companion Chronicles
,
Doctor Who - Main Range
,
Jago & Litefoot
,
The Prisoner
,
Podcast
,
General Big Finish News
Nicholas Briggs seems to have gone sound effects mad, as Ian Atkins, Joe Smith and Sue Cowley look on in utter disbelief. Luckily, trusty line producer David Richardson makes a rare and welcome return to the podcast.
Listen
Page 1 of 1, showing 1 to 9 of 9 results