Big Finish For A Fiver! - All Items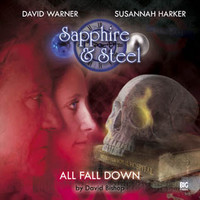 Released July 2005
Starring David Warner and Susannah Harker
London, a late summer morning.
The present. Sapphire and Steel investigate an area of the city that is steeped in a rich and bloody hi...
Released June 2005
Starring David Warner and Susannah Harker
Suburbia, 2004. And it looks like rain.
All irregularities will be handled by the forces controlling each dimension. Transuranic, heav...