Doctor Who - Special Releases - Coming Soon
Page 1 of 1, showing 1 to 3 of 3 results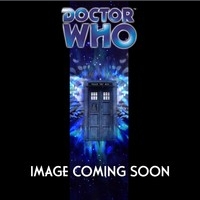 Out in December 2014
| | |
| --- | --- |
| Pre-order CD | US $25.19 |
| Pre-order Digital | US $12.99 |
Starring Sylvester McCoy and Lisa Bowerman
Sakkrat. Many legends speak of this world, home of an ancient empire destroyed by its own greatest achievement: the Highest Science, the pinnacl...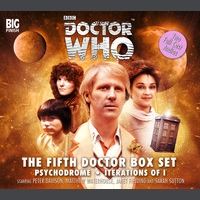 Out in August 2014
Pre-order CD
US $42.01
Pre-order Digital
US $20.00

Web Special Price!

Starring Peter Davison, Janet Fielding, Sarah Sutton and Matthew Waterhouse
This box set contains two stories across four discs, plus a bonus 'behind the scenes' CD.
Psychodrome by Jonathan Morris
Shortly after s...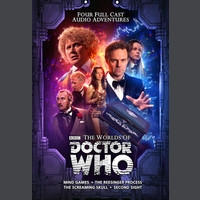 Out in October 2014
| | |
| --- | --- |
| Pre-order CD | US $67.22 |
| Pre-order Digital | US $20.00 |
Starring Colin Baker, Louise Jameson, Lalla Ward, Daphne Ashbrook, Trevor Baxter, Christopher Benjamin, Richard Franklin, Karen Gledhill, Pamela Salem, Yee Jee Tso, Simon Williams
An epic adventure uniting the Doctor's friends across time and space, featuring Jago & Litefoot, Counter-Measures, the Vault and Gallifrey!
...
Page 1 of 1, showing 1 to 3 of 3 results