BIG FINISH FOR A FIVER - Released Items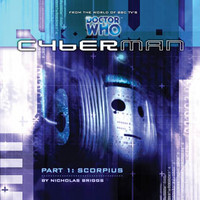 Released September 2005
Download
US $5.00

Web Special Price!

Starring Sarah Mowat and Mark McDonnell
THE HUMAN RACE IS ABOUT TO BECOME EXTINCT.
Mankind is fighting a long and costly war with its android creations in the Orion S...
Released June 2005
Starring David Warner and Susannah Harker
Suburbia, 2004. And it looks like rain.
All irregularities will be handled by the forces controlling each dimension. Transuranic, heav...