Doctor Who - Dark Eyes - Released Items
Page 1 of 1, showing 1 to 3 of 3 results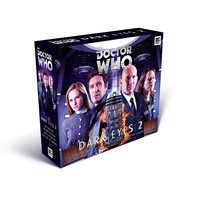 Released February 2014
| | |
| --- | --- |
| CD | US $63.82 |
| Download | US $35.00 |
Starring Paul McGann, Ruth Bradley, Nicola Walker and Alex Macqueen
When the Doctor defeated the Dalek Time Controller and its Time Lord ally, the timelines shifted and events changed... but the danger is far fro...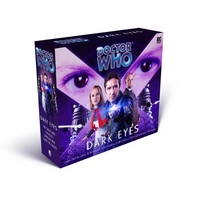 Released November 2012
| | |
| --- | --- |
| CD | US $63.82 |
| Download | US $35.00 |
Starring Paul McGann and Ruth Bradley
'Recently, on TV, we saw how the Paul McGann Doctor died - now it's time to find out how he lived.' Steven Moffat
Winner, Best Online Drama,...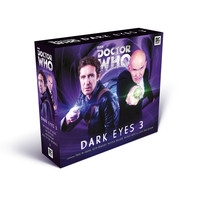 Released November 2014
CD
US $31.91
Download
US $20.00

Web Special Price!

Starring Paul McGann
"Molly O'Sullivan? Hello you."
In his quest for universal domination, the Master plans to exploit the terri...
Page 1 of 1, showing 1 to 3 of 3 results