Doctor Who - Excelis - Released Items
Page 1 of 1, showing 1 to 4 of 4 results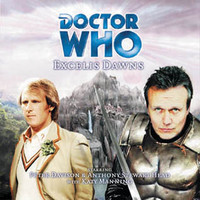 Released February 2002
| | |
| --- | --- |
| CD | US $23.51 |
| Download | US $11.99 |
Starring Peter Davison and Anthony Stewart Head
That terrible old reprobate and transdimensional adventuress Iris Wildthyme has gone and locked herself up in a nunnery on the savage world of A...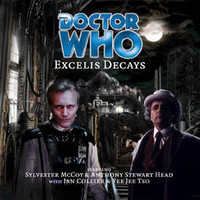 Released July 2002
Starring Sylvester McCoy and Anthony Stewart Head
When the Doctor last visited the city of Excelis, its citizens were about to enter an age of enlightenment and reason. But some centuries la...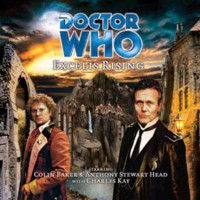 Released April 2002
| | |
| --- | --- |
| CD | US $16.79 |
| Download | US $7.99 |
Starring Colin Baker and Anthony Stewart Head
A thousand years after his first visit to the planet Artaris, the Sixth Doctor returns. As the city of Excelis spreads her Empire throughout...
Released February 2002
Starring Lisa Bowerman and Katy Manning
The once proud city of Excelis is a crumbling ruin in a state of siege, as barbarians catapult pestilent animal corpses into the city to spr...
Page 1 of 1, showing 1 to 4 of 4 results