Doctor Who - The New Adventures of Bernice Summerfield - Released Items
Page 1 of 1, showing 1 to 2 of 2 results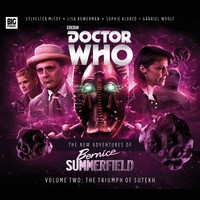 Released June 2015
| | |
| --- | --- |
| CD | US $43.52 |
| Download | US $25.00 |
Starring Lisa Bowerman and Sylvester McCoy
1) The Pyramid of Sutekh by Guy Adams
Professor Bernice Summerfield, archaeologist and adventurer, has discovered a Pyramid on Mars. Inside ...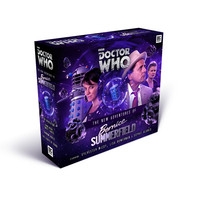 Released June 2014
CD
US $29.01
Download
US $20.00

Web Special Price!

Starring Lisa Bowerman, Sylvester McCoy and Sophie Aldred
'... a series of linked dramas that veer from the heart-breaking, to laugh out funny to deadly serious, intensely earnest and deeply thoughtful,...
Page 1 of 1, showing 1 to 2 of 2 results