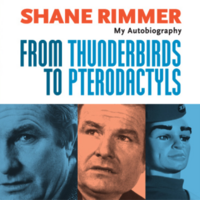 Starring Shane Rimmer
Shane Rimmer's voice is familiar to millions from his role as Scott Tracy, the pilot of Thunderbird 1, but there are many other facets to his re...
Out now!
Other recent releases

Starring India Fisher, Jane Goddard and Toby Hadoke
Out now!

Starring Michelle Livingstone and Andy Coleman
Out now!