3.1. The Age of Endurance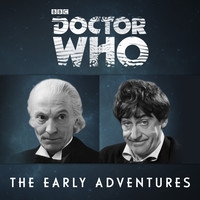 Out in September
Prices
| | |
| --- | --- |
| Pre-order CD | US $21.77 |
| Pre-order Digital | US $10.99 |

Synopsis
The TARDIS arrives on the Vanguard, a deep space vessel under attack by the Shifts. Can the travellers aid the crews battle for survival?
Written By: Nick Wallace
Directed By: Lisa Bowerman
Cast
Carole Ann Ford (Susan/Narrator), William Russell (Ian/The Doctor), Jemma Powell (Barbara), with Gethin Anthony, Andy Secombe and Rachel Atkins.
Producer: David Richardson
Script Editor: John Dorney
Executive Producers: Jason Haigh-Ellery and Nicholas Briggs