3. The Confessions of Dorian Gray - Series Three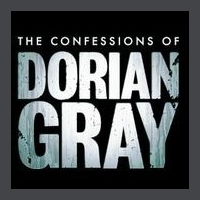 Out in November


Prices
Pre-order CD
US $31.91
Pre-order Digital
US $18.00

Web Special Price!

Synopsis
Inspired by Oscar Wilde's classic story of hedonism and corruption, The Confessions of Dorian Gray imagines a world where Dorian Gray was real, and his friendship with Oscar Wilde once spawned the notorious novel.
This third series of supernatural horror stories comprises eight original half-hour episodes:

1. Blank Canvas by James Goss
2. The Needle by David Llewellyn
3. We Are Everywhere by Roy Gill
4. Echoes by Gary Russell
5. Pandora by Xanna Eve Chown
6. Heart and Soul by Cavan Scott
7. Displacement Activity by Scott Handcock
8. The Darkest Hour by Scott Handcock

The collection also includes a bonus disc of additional material and behind-the-scenes interviews.
Note: The Confessions of Dorian Gray contains adult material and is not suitable for younger listeners.
Written By: James Goss, David Llewellyn, Roy Gill, Gary Russell, Xanna Eve Chown, Cavan Scott and Scott Handcock
Directed By: Scott Handcock
Cast
Alexander Vlahos (Dorian Gray), Christopher Allen (Zak), Annette Badland (Gwynne Smith), Sean Biggerstaff (Ivor), David Blackwell (Simon Darlow), Nicola Bryant (Claudia Markham), Tracey Childs (Victoria Lowell), Laura Doddington (Sally), Barnaby Edwards (Truman Lyle), Edward Harrison (Richard), Bernard Holley (Old Dorian Gray), Alex Jordan (Joe), Toby Longworth (Echoes), Terry Molloy (Father Sumner), Andrew Pepper (Radio Presenter), Miles Richardson (Henry Wotton), Blake Ritson (Luke Glass), Hugh Skinner (Tobias Matthews), Sophie Wu (Sophia)