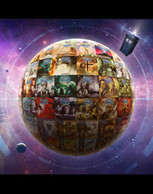 Doctor Who - 75 Main Range Stories £5 or £6 each!
ONE DAY LEFT!
Until mid-day (UK time) Monday 20th February, you can buy any of our Doctor Who - Main Range stories between #51 and #125 for £5 on Download or £6 on CD.
For many more details, see the news item here.
Read more