Page 1 of 1, showing 1 to 4 of 4 results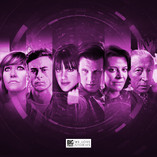 26 August 2018
Categories:
Star Cops
,
Dan Dare
,
Big Finish - Exclusives
,
Doctor Who - The Collected 4th Doctor
,
Survivors
,
Big Finish Bargains
,
Doctor Who - Fourth Doctor Adventures
,
Doctor Who - Special Releases
,
Class
,
Special Offers
,
General Big Finish News
The countdown begins on 20 years of Doctor Who at Big Finish! We're celebrating with special offers on Fourth Doctor, plus the release of Class and Lady Christina, and a look at what's to come. Don't miss out on a thing with our weekly Big Finish roundup!
Read More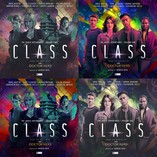 21 August 2018
Class is back in session – with the original television cast. Greg Austin plays Charlie Smith, Fady Elsayed plays Ram Singh, Sophie Hopkins plays April MacLean, Vivian Oparah plays Tanya Adeola, Jordan Renzo plays Matteusz Andrzejewski and Katherine Kelly plays Miss Andrea Quill.
Read More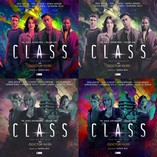 7 July 2018
The audio teaser for Class is here! The trailer and cover art for August's two volumes of Class audios have now been released, and we're very excited to hear what the original television cast get up to in these six new tales set in Coal Hill Academy.
Read More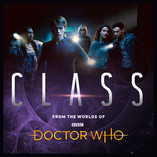 31 May 2018
The Doctor Who spin off created by Young Adult author Patrick Ness returns in six new audio tales from Big Finish Productions.
Read More
Page 1 of 1, showing 1 to 4 of 4 results