We love StoriesBig Finish produce great full-cast audio drama for CD and download, featuring many popular television fantasy series.
26 August 2018
The countdown begins on 20 years of Doctor Who at Big Finish! We're celebrating with special offers on Fourth Doctor, plus the release of Class and Lady Christina, and a look at what's to come. Don't miss out on a thing with our weekly Big Finish roundup!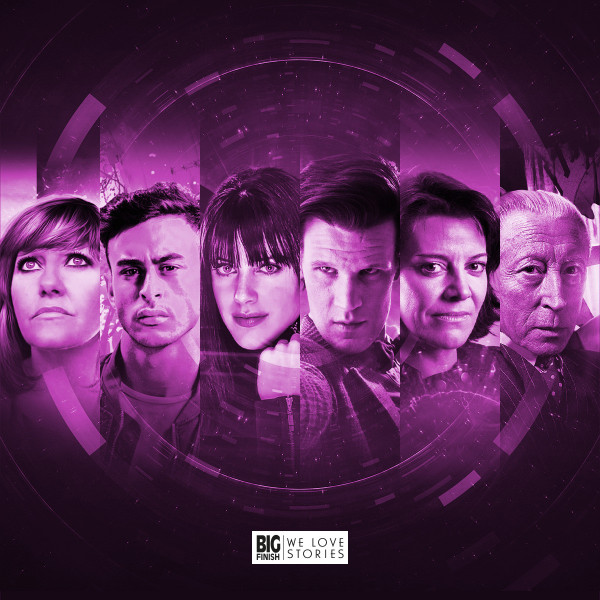 Why not grab some of the earlier adventures with the iconic Fourth Doctor? On special offer this weekend, only from Big Finish.
Head to page https://www.bigfinish.com/offers/v/gofourth and use offer code JELLYBABY. These offers expire at 23:59 (UK time) on 30/08/2018, so don't miss out!
You can get the first five series of the Fourth Doctor Adventures at just £5 each on CD and £2.99 on download. Plus you can get Phillip Hinchcliffe Presents, Fourth Doctor Lost Stories and Fourth Doctor Novel Adaptations, all at a reduced price.
In 2019 Big Finish will celebrate 20 years of creating Doctor Who stories on audio, on Monday we announced that we're doing so in style with The Legacy of Time – the biggest audio crossover event ever!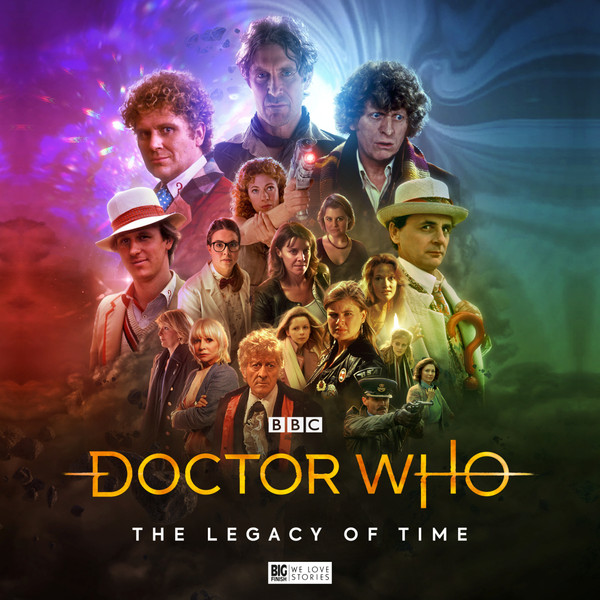 Professor River Song (Alex Kingston) meets her predecessor, another time-travelling archaeologist, Professor Bernice Summerfield (Lisa Bowerman). Kate Stewart (Jemma Redgrave) travels back in time to classic UNIT and meets the Third Doctor (voiced by Tim Treloar) and Jo Grant (Katy Manning).
As 2019 is also the 30th anniversary year of their first appearance in Remembrance of the Daleks, the Counter-Measures team will be reunited with the Seventh Doctor (Sylvester McCoy) and Ace (Sophie Aldred). And the Sixth Doctor (Colin Baker) and his companion Charlotte Pollard (India Fisher) once again meet Detective Inspector Patricia Menzies (Anna Hope) in a police procedural like no other!
Plus we go to Gallifrey, and elsewhere we enter the Time War. Doctors will meet, and there will be Easter Eggs aplenty.
Time is collapsing. Incidents of temporal chaos and devastation are appearing throughout the many lives of the Doctor and his friends – fallout from one terrible disaster.
The Doctor must save history itself – and he will need all the help he can get.
Doctor Who: The Legacy of Time will be available from www.bigfinish.com on download and, as we're one of the last audio producers and distributors still making CDs, released in an eight-disc CD set with a limited edition of just 4,000.
Doctor Who: The Legacy of Time will be released in July 2019, marking the 20th anniversary of Big Finish's first Doctor Who release, The Sirens of Time.
Doctor Who: The Legacy of Time is available now to pre-order priced at £45 on CD or £40 download, rising to £60 on CD or £55 on download on its general release.
Or you can save in a bundle with Big Finish's special 50th anniversary of Doctor Who release, The Light at the End. Get the special editions of The Light at the End with The Legacy of Time, priced at £75 on CD or £65 on download.
Set during the TV series, six new adventures from Coal Hill Academy were released on Tuesday across two volumes. With more horrors of the universe coming through the tears in time and space, plus Ace and the Daleks appearing at Coal Hill, are you ready for an extra lesson in Class?
On Wednesday, we revealed our cover artwork for forthcoming releases Star Cops: Mother Earth Part 2 and Survivors Series 8.
This striking cover for Star Cops: Mother Earth Part 2 was created by Simon Holub.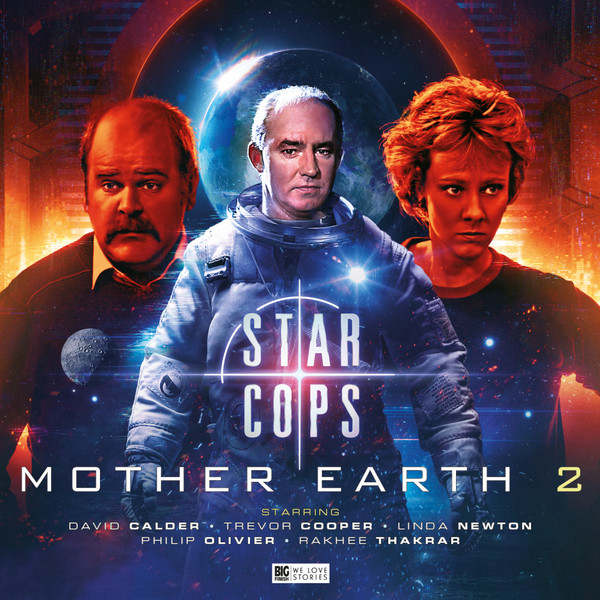 You can pre-order Star Cops: Mother Earth Part 2 for £28 on CD or £25 on download ahead of its release in December. Or you can order the Star Cops: Mother Earth bundle and get both box sets for £50 on CD or £45 on download.
Also revealed was the cover for Survivors Series 8 by Tom Newsom. Due for release in November 2018, Survivors Series 8 sees Abby Grant reach the end of her long and perilous quest - has she finally located her missing son Peter?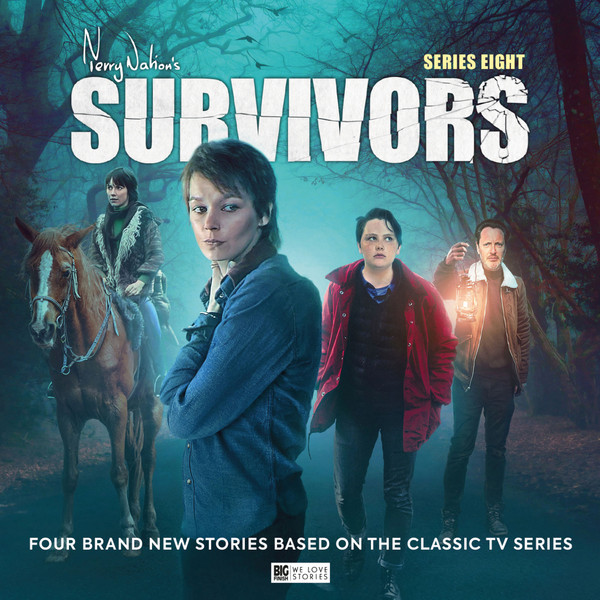 Pre-order Survivors Series 8 for £25 on CD or £20 on download, save money and order the Survivors Series 8-9 bundle and get both box sets for £50 on CD or £40 on download. Each CD purchase unlocks a download on the Big Finish app and the Big Finish website.
Released on Thursday, Michelle Ryan stars in her own adventures from The Worlds of Doctor Who: Lady Christina. After escaping the Planet of the Dead with the Tenth Doctor, there's no stopping her lust for life with adventures and thrills galore.
The adventures of Lady Christina are here – are you ready for the ride of a lifetime?
Jetsetter, adventurer, and owner of a very unusual London bus, Lady Christina de Souza likes the finest things. Even if they don't belong to her. And the more exotic – or alien – the better.
But Christina's activities have caught the attention of UNIT, and now Sam Bishop is on her trail...
And you can tune in to the trailer for the next of our Big Finish Originals on Saturday. Shilling & Sixpence Investigate finds Desmund Shilling (David Warner) and Lavinia Sixpence (Celia Imrie) attempting to solve a murder, but truths will come to light…
Tune in to Shilling & Sixpence Investigate below.
February 1939. Desmund Shilling (David Warner) arrives in Morlington Hill, deep in the heart of Cornwall, having been given the post of Head of English at Morlington School for Girls by the hearty headmistress Lavinia Sixpence (Celia Imrie).
Tune in to Radio 4 Extra at 6:pm (UK time) today to hear an episode of Dan Dare. And if you want to continue the series, you can get 30% OFF any Dan Dare purchase from now until 23:59 (UK time) Monday 6th August with offer code DAREYOU at checkout.
And that's the news this week. Keep in the know by following us on Facebook, Twitter and Instagram.