For The Love Of StoriesBig Finish produce fantastic full-cast audio dramas for CD and download.
13 July 2021
Carolyn Seymour and Lucy Fleming reprise their iconic Survivors roles for two brand new box sets of full cast audio adventures from Big Finish Productions.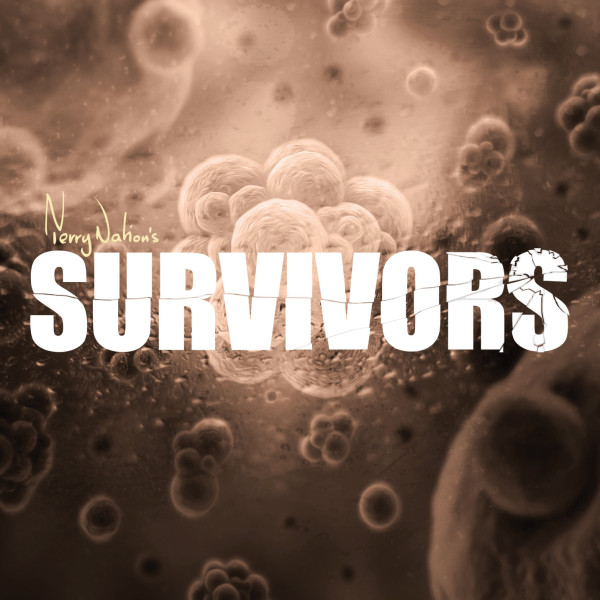 Based on Terry Nation's BBC TV series which ran from 1975-77, Survivors is a post-apocalyptic drama concerning the plight of a group of people who have survived a worldwide plague. As they fight against the odds – and each other – to survive, you're never quite sure who's going to make it from one episode to the next...
Due for release in November 2021 and February 2022 respectively, New Dawn 1 and New Dawn 2 find original TV series regulars Abby Grant (Carolyn Seymour) and Jenny Richards (Lucy Fleming) returning to an England devastated by disease, and facing a renewed fight for survival alongside faces old and new.
The world has ended. The pandemic crossed continents, sparing only a fraction of the global population. The survivors are now trying to pick up the pieces and rebuild society to create a new future. But with only a handful of towns and cities starting to rise from the ashes, and governance and law-making in a fragile, fledging state, everyone must start over. And the worst of human nature has survived along with the best...
The three adventures in Survivors: New Dawn 1 are as follows:
Tethered by Andrew Smith
My Generation by Katharine Armitage
Behind You by Roland Moore
And the three tales in Survivors: New Dawn 2 are:
Bad Blood by Lizbeth Myles
When First We Practise to Deceive by Andrew Smith
Last Stand by Roland Moore
Producer Emma Haigh said: "I'm so pleased Survivors is returning for another two box sets. In these stories we explore how communities and society rebuild after such life-changing experiences and look to a brighter future. And I couldn't be happier to be back working with Carolyn and Lucy and the team."
Carolyn Seymour said: "I love Abby! She's so over the top but such a fantastic woman, and I love being back working with Luce. It's like we've never not being doing this in a way, we slip right back into the same rhythm – it's just heaven!"
Lucy Fleming added: "It's just bliss – it's like putting on a lovely old pair of shoes! Recording is just so much fun, and particularly with these scripts – they've moved the story forward a lot, so the characters and the circumstances have changed."
"It's a wonderful position to be in, to play the same character years and years later from when you first played it – and to have not aged at all!"
Survivors: New Dawn 1 is due for release in November 2021 and is now available to pre-order at £19.99 as a collector's edition CD box set or £16.99 as a here.
Survivors: New Dawn 2 is due for release in February 2022 and is now available to pre-order at £19.99 as a collector's edition CD box set or £16.99 as a download HERE.
Big Finish listeners can save more by pre-ordering both Survivors: New Dawn box sets together as a bundle on CD at £38 and on digital download at £33.
Praise for previous Survivors series:
"Endlessly inventive, fascinating and thoroughly addictive." – Mass Movement
"Survivors continues to be a challenging and thought-provoking series...far more than simply surviving, Survivors is thriving on audio." – IndieMac User
"Intelligent, literate and superbly scripted and performed, this is post-apocalyptic drama of the highest possible calibre." – Starburst
"Survivors really is something special. 10/10." - SciFi Bulletin
Big Finish is currently operating a digital-first release schedule. The mail-out of collector's edition CDs may be delayed due to factors beyond our control, but all purchases of this release unlock a digital copy that can be immediately downloaded or played on the Big Finish app from the release date.