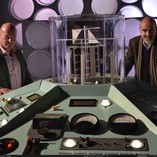 25 April 2016
Nicholas Briggs is joined by Big Finish founder Jason Haigh-Ellery and veteran sound-designer Martin Montague for a round-up of all that's new in the world of Big Finish!
Listen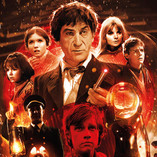 18 April 2016
Another bumper Big Finish podcast has arrived! This week, Nicholas Briggs explores the exciting future of our Doctor Who Short Trips and Companion Chronicles ranges - and Sherlock Holmes' most famous mystery continues!
Listen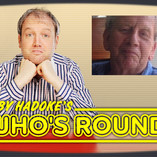 15 April 2016
Comedian, actor and TV encyclopaedia Toby Hadoke provides another free podcast & download, where he talks to a new guest about their work on Doctor Who, and their career beyond it...

Listen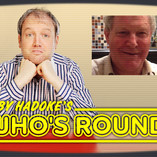 8 April 2016
Toby Hadoke takes us behind the cameras this week in his latest free download and podcast. Once again, he tracks down someone involved in the first 52 years of Doctor Who on TV, and invites them to discuss their work and career...

Listen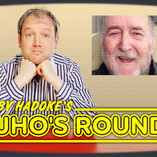 1 April 2016
We ease into the weekend with a new free podcast and download from Toby Hadoke, as he chats to another Doctor Who figure, about his career and life...

Listen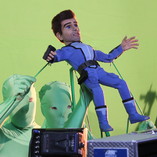 28 March 2016
The latest of our regular podcasts, presented by Nick Briggs. In this edition, he's joined by the allegedly human Joe Smith, as they bring you all the latest news, listeners' emails and an interview with Jamie, son of Gerry, Anderson, on the set of 'Ultramarionation' adventure Firestorm.
Listen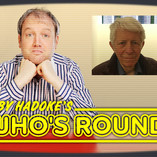 25 March 2016
This brand new free podcast and download is presented by Toby Hadoke, the actor, comedian and TV expert, who is on a mission to seek out someone who's been involved in every Doctor Who story from the first 52 years of the series on television...

Listen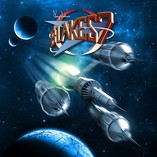 21 March 2016
Nicholas Briggs grabs his teleport bracelet and beams down for an interview with Blake's 7 producer Cavan Scott in the latest Big Finish podcast!
Listen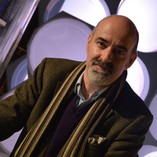 18 March 2016
Today we're pleased to present a special guest podcast from our friends at MarkWHO42, featuring an extract from their in-depth interview with Nicholas Briggs.
Listen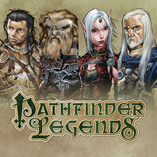 14 March 2016
Yet another bumper podcast (when will the fun EVER end?) presented by Nick Briggs, featuring Pathfinder Legends (and veteran BF) director/producer John Ainsworth.
Listen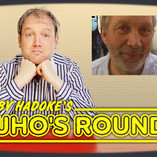 11 March 2016
Toby Hadoke's free download/podcast this week visits one of the later series of Doctor Who's first 50 years, as he tracks down people with all sorts of involvement in making Doctor Who the show we all love...

Listen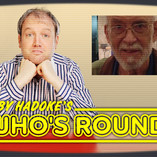 4 March 2016
Here's the latest free podcast and download from Toby Hadoke, as he tracks down another figure from the first 50 years of televisual Doctor Who, and gets a view on their part in the show, as well as their career as a whole...

Listen