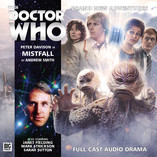 19 January 2015
With this month's first journey into E-Space for the Fifth Doctor now released, we nip behind the scenes for a chat to those behind Doctor Who - Mistfall...

Listen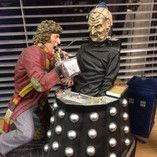 16 January 2015
Categories:
Doctor Who - Main Range
,
Jago & Litefoot
,
Doctor Who - The Companion Chronicles
,
Dalek Empire
,
Big Finish Classics
,
Doctor Who - Special Releases
,
Gallifrey
,
Sherlock Holmes
,
Doctor Who - Fourth Doctor Adventures
,
Bernice Summerfield - Box Sets
,
Big Finish Bargains
,
Doctor Who - The Early Adventures
,
Survivors
,
Doctor Who - The Fourth Doctor by Gareth Roberts
,
Charlotte Pollard
,
Dark Shadows - Bloodlust
,
The Prisoner
,
Podcast
,
General Big Finish News
Nicholas Briggs seems to have gone sound effects mad, as Ian Atkins, Joe Smith and Sue Cowley look on in utter disbelief. Luckily, trusty line producer David Richardson makes a rare and welcome return to the podcast.
Listen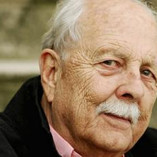 15 January 2015
It's with much regret at the sad passing of Brian Clemens that we pay tribute to his work with a special Big Finish Podcast...
Listen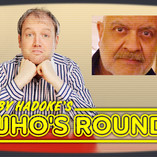 14 January 2015
Toby Hadoke set out in 2013 to record an anecdote or account from every one of the televised Doctor Who stories in the show's first 50 years. You can hear whether he succeeded or not in Podcast #100 from last Christmas Day, but we continue to present this wealth of interview material with those who've made Doctor Who all that it is and has been...

Listen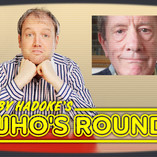 9 January 2015
The epic Podcast 100 established whether Toby succeeded in his mission to interview someone associated with every Doctor Who story in the show's first 50 years. Here his search returns for a broader conversation with a most fascinating TV director...

Listen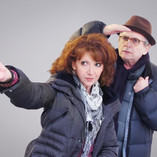 6 January 2015
Thanks to Nick Briggs's roving microphone (and popshield), we're able to present a short podcast (or "podlet" if you will) talking to Sylvester McCoy and Bonnie Langford about their work today...

Listen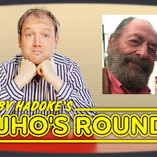 2 January 2015
Not quite how we wanted to pick up the New Year with Toby's Who's Round podcasts, but in a tribute to the late, great Bernard Kay, here's the brand new second installment of Toby's conversation with the man himself:

Listen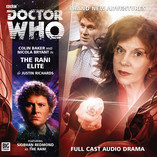 29 December 2014
Listeners curious about the making of the December release of Doctor Who - The Rani Elite can now listen to a short Podcast from behind the scenes...

Listen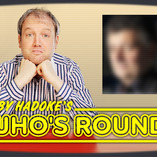 25 December 2014
Toby's made it to a historic 100. But while he basks in the applause like a champion batsman at the crease, the nervous question in the stands is: did he manage to speak to someone about every Doctor Who TV story from the first 50 years...?

Listen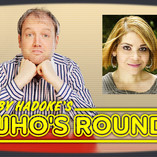 20 December 2014
Closing up on 100, Toby Hadoke seeks out another person to talk to, as he seeks to speak to someone involved with every Doctor Who TV story in the show's first 50 years...

Listen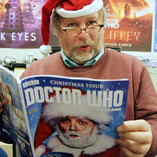 19 December 2014
"And Now, From London, It's the Quiz of the Week!" Nick Briggs hosts the first in his exclusive quiz show format, My Shelf...

Listen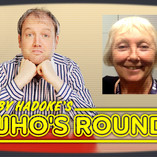 17 December 2014
Toby Hadoke's getting close to achieving his goal of interviewing someone to do with every TV Doctor Who story in the show's 50 years. But with only a handful left, can he find someone to talk about each?

Listen