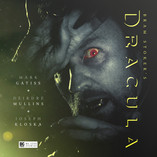 26 May 2016
Available to download now - a free one-hour extract from our latest Big Finish Classic, celebrating World Dracula Day!
Listen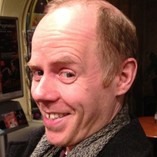 23 May 2016
Dan Starkey joins the team for an all new Big Finish podcast, to chat about his work on the Tenth Doctor Adventures...
Listen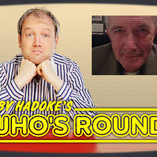 20 May 2016
One day in 2013, actor, comedian and TV expert Toby Hadoke was challenged to find someone to talk to about every Doctor Who story from the show's first 50 years on television. This ongoing quest has expanded and entertained, with today's free download and podcast being no exception...

Listen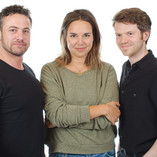 16 May 2016
The Big Finish podcast returns with some exclusive info on our upcoming UNIT box-set, including a special interview with Ingrid Oliver!
Listen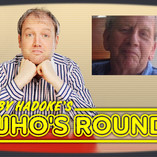 13 May 2016
Challenged to interview someone connected with every Doctor Who TV story in the show's first 50 years (and on!), Toby Hadoke continues to travel the land providing free download and podcasts. Today we offer his latest:

Listen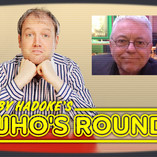 6 May 2016
Toby Hadoke - comedian, actor and TV knowledge base - presents another free download/podcast from his mission to talk to someone involved in every one of the stories in the first 52 years of Doctor Who on TV...

Listen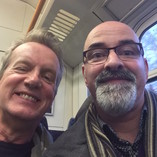 2 May 2016
Nicholas Briggs and Joe Smith return with a bumper bank holiday podcast, including an interview with comedian Frank Skinner and some exclusive news from the Doctor Who Main Range!
Listen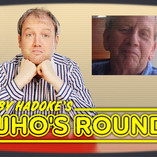 29 April 2016
Toby Hadoke - comedian, actor and cult-TV expert - provides another brand new, free download/podcast in which he talks to a figure involved in the first 53 years of Doctor Who on television...

Listen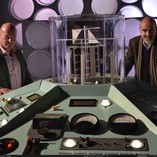 25 April 2016
Nicholas Briggs is joined by Big Finish founder Jason Haigh-Ellery and veteran sound-designer Martin Montague for a round-up of all that's new in the world of Big Finish!
Listen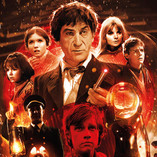 18 April 2016
Another bumper Big Finish podcast has arrived! This week, Nicholas Briggs explores the exciting future of our Doctor Who Short Trips and Companion Chronicles ranges - and Sherlock Holmes' most famous mystery continues!
Listen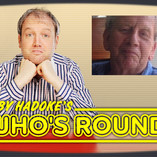 15 April 2016
Comedian, actor and TV encyclopaedia Toby Hadoke provides another free podcast & download, where he talks to a new guest about their work on Doctor Who, and their career beyond it...

Listen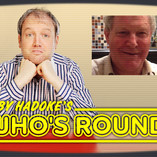 8 April 2016
Toby Hadoke takes us behind the cameras this week in his latest free download and podcast. Once again, he tracks down someone involved in the first 52 years of Doctor Who on TV, and invites them to discuss their work and career...

Listen