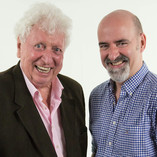 27 June 2016
Nick Briggs is joined by line producer David Richardson, returning to the podcast after many months for an emotional reunion... sort of. Plus, special guest star Tom Baker! What more could you ask for?
Listen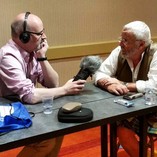 13 June 2016
Nick Briggs presents all the latest Big Finish news, listeners' emails and a randomly selected release from the BF archive, ably interrupted by his son Ben. Actor Terry Molloy also features!
Listen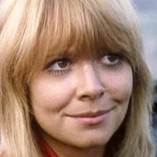 6 June 2016
Nick Briggs presents the latest Big Finish Podcast, packed with news, listeners' emails and a guest star interview with Katy Manning - Jo Grant!
Listen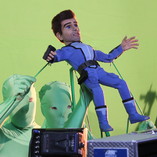 28 March 2016
The latest of our regular podcasts, presented by Nick Briggs. In this edition, he's joined by the allegedly human Joe Smith, as they bring you all the latest news, listeners' emails and an interview with Jamie, son of Gerry, Anderson, on the set of 'Ultramarionation' adventure Firestorm.
Listen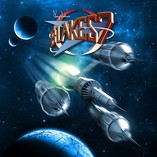 21 March 2016
Nicholas Briggs grabs his teleport bracelet and beams down for an interview with Blake's 7 producer Cavan Scott in the latest Big Finish podcast!
Listen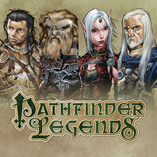 14 March 2016
Yet another bumper podcast (when will the fun EVER end?) presented by Nick Briggs, featuring Pathfinder Legends (and veteran BF) director/producer John Ainsworth.
Listen
1 March 2016
A bumper podcast, presented by Nick Briggs, and packed with the latest Big Finish news and trailers. David Richardson features, talking about the Fourth Doctor Adventures.
Listen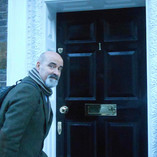 10 February 2016
In this podcast, Nick Briggs is poised at his microphone, ready to be give an in-depth interview about Big Finish's re-imagining of The Prisoner.
Listen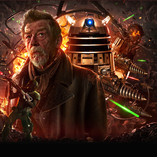 5 October 2015
Nicholas Briggs is joined by a very special guest to reveal the secrets of Doctor Who: The War Doctor...
Listen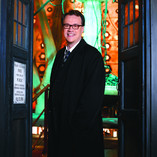 9 April 2015
On the day that Big Finish announce the early release of their much, much anticipated Doctor Who - Novel Adaptations Volume 2, we talk to (amongst others) Russell T Davies about his part in bringing Doctor Who - Damaged Goods to audio life...

Listen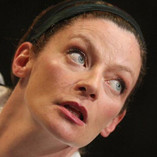 16 November 2014
For those of you missing Missy (aka The Master!) since she evaporated in a blue fuzz, here's actress Michelle Gomez chatting to Big Finish's Nick Briggs during her time guest starring in the 2007 Doctor Who audio release Valhalla.
Listen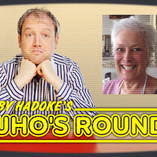 21 October 2014
Following the tragic news of 20th October, Toby has worked to bring this title forward in tribute to a wonderful artist...

Listen