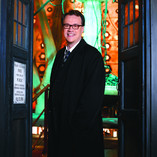 9 April 2015
On the day that Big Finish announce the early release of their much, much anticipated Doctor Who - Novel Adaptations Volume 2, we talk to (amongst others) Russell T Davies about his part in bringing Doctor Who - Damaged Goods to audio life...

Listen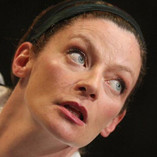 16 November 2014
For those of you missing Missy (aka The Master!) since she evaporated in a blue fuzz, here's actress Michelle Gomez chatting to Big Finish's Nick Briggs during her time guest starring in the 2007 Doctor Who audio release Valhalla.
Listen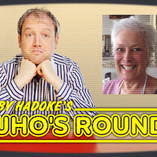 21 October 2014
Following the tragic news of 20th October, Toby has worked to bring this title forward in tribute to a wonderful artist...

Listen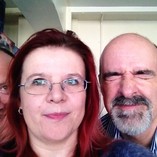 16 September 2014
Nick Briggs, Sue Cowley and Ian Atkins return to read out your emails and entice you with an exciting, new COMPETITION. Cue the music...
Listen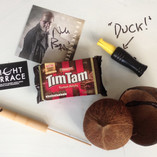 7 August 2014
Sue, Ian and Nock Rogs (alias Nick Briggs) are back with a particularly slick podcast. Honestly. It's packed with all sorts of goodies...
Listen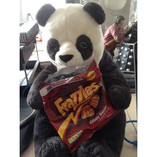 31 July 2014
Readers' letters, a Competition, and a Little Special Something...
Listen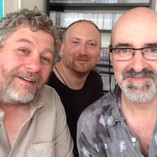 24 July 2014
As part of our 15 Days of Big Finish, celebrating 15 years of Doctor Who audio adventures, Nick Briggs, Sue Cowley and Ian Atkins are chatting to writer Rob Shearman.
Listen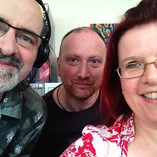 18 July 2014
Another brand new podcast from the Big Finish team. This time, Ian Atkins and Nick Briggs are joined by brand new producers' assistant Sue Cowley - queen of the metadata.
Listen
11 July 2014
The latest attempt at making a podcast with two of the Big Finish team speaking on the phone from two entirely different locations... meets with utter disaster. David Richardson and Nick Briggs are fighting the barriers of low technology to bring you the very latest from Big Finish!
Listen
4 July 2014
Nick Briggs and Ian Atkins enter the podcast fray with gusto... Or by phone, as we prefer to call it. Thanks to British Telecom, they manage to read some of your emails and there's a NEW COMPETITION. The fun literally starts and stops here.
Listen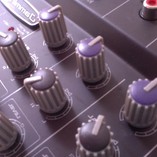 27 June 2014
After a longish rest, the Big Finish Podcast has returned to give you all the latest news on Big Finish's releases. In the spotlight... June and July with trailers and clips galore, plus a special 'gate-crashing' studio report with Doctor Who.
Listen

1 January 2014
Nick Briggs and Paul Spragg are back to tease you with clips and trailers for the first Big Finish releases from this brand new year... 2014!
Listen