Page 1 of 1, showing 1 to 10 of 10 results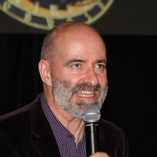 22 February 2013
Nick Briggs and Jason Haigh-Ellery are at the Gallifrey One convention in LA, in front of a loyal crowd of Big Finish followers. Meanwhile, Paul Spragg joins Nick back in the UK...
Listen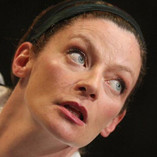 16 November 2014
For those of you missing Missy (aka The Master!) since she evaporated in a blue fuzz, here's actress Michelle Gomez chatting to Big Finish's Nick Briggs during her time guest starring in the 2007 Doctor Who audio release Valhalla.
Listen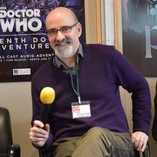 2 February 2016
The Big Finish Day 8 'party' continues, with some recommendations straight from the audience...
Listen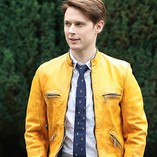 15 January 2017
Nick Briggs and Benji Clifford once again host a podcast packed with all that's new in the audio drama world of Big Finish. Special guest: Samuel Barnett (star of Dirk Gently and Cicero).
Listen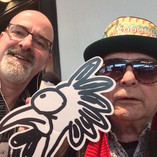 26 March 2017
Nick Briggs presents the nearest thing to a full-cast podcast ever produced by Big Finish. Throwing the usual format out of the window, he visits Baltimore for the convention RegenerationWho3. Guest star Sylvester McCoy (Doctor Who number 7!).
Listen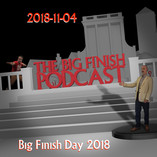 4 November 2018
Nick and Benji (and Jason Haigh-Ellery) are on stage at Big Finish Day 2018 on 3rd November 2018 (at QUAD in Derby, UK). They have loads of great guests, many silly questions for them to answer - and even a very unique slice of the Randomoid Selectortron.
Listen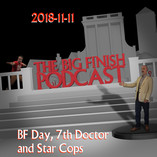 11 November 2018
In a bumper podcast, Nick and Benji bring you their 'Road Trip' Big Finish Day report. Guest stars: Yasmin Bannerman and Travis Oliver (from the Seventh Doctor New Adventures). Drama tease: Star Cops: Mother Earth Part 2.
Listen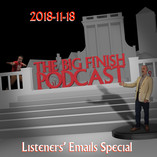 18 November 2018
Nick and Benji are back with Listeners' Emails. They're very excited! Archive tease: Doctor Who: Phantasmagoria (Fifth Doctor). Drama tease: Doctor Who: Warlock's Cross (Seventh Doctor and Klein).
Listen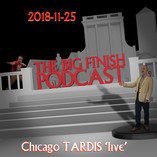 25 November 2018
Nick and Benji are in attendance at the Chicago TARDIS convention. Guest stars Jason Haigh-Ellery (Big Finish CEO), Brandon Butler (Big Finish App Developer), Catrin Stewart and John Davy join them on stage for this 'recorded-as-live' podcast. Let the mayhem commence!
Listen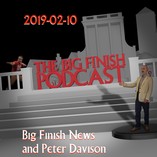 10 February 2019
Nick and Benji bring all the latest Big Finish audio drama news to you. Plus, pickled onions and ketchup - don't ask! Drama tease: Doctor Who: Black Thursday (starring Peter Davison).
Listen
Page 1 of 1, showing 1 to 10 of 10 results