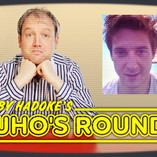 24 November 2014
Toby dons top hat to impersonate the Great Intelligence once again, travelling back through the Doctor's timeline in order to chat to actors and crew from points in Doctor Who's fifty year history...

Listen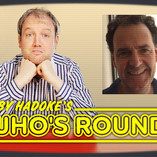 22 November 2014
To mark Doctor Who's 50th anniversary, comedian and actor Toby Hadoke has been travelling the nation, tracking down rare interviewees to discuss their Doctor Who time and their fascinating lives beyond...

Listen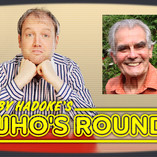 19 November 2014
Toby Hadoke continues on his quest to mark Doctor Who's 50th anniversary with a wealth of rare interviewees. Today's subject is not only a twice-over Doctor Who actor, but is responsible for one of comedy cinema's funniest lines...

Listen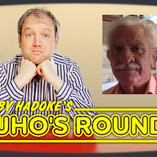 17 November 2014
Toby Hadoke continues on with his Doctor Who 50th Anniversary mission to interview some of the lesser acknowledged figures behind the making of Doctor Who...

Listen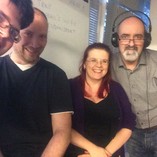 17 November 2014
Nick Briggs, Joe Smith, Sue Cowley and Ian Atkins open up the listeners' letterbox, play some trailers, while Nick encounters a Chronic Hysteresis...

Listen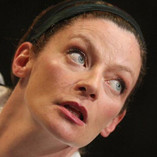 16 November 2014
For those of you missing Missy (aka The Master!) since she evaporated in a blue fuzz, here's actress Michelle Gomez chatting to Big Finish's Nick Briggs during her time guest starring in the 2007 Doctor Who audio release Valhalla.
Listen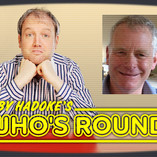 13 November 2014
After a brief break while Toby dashed more around the country with microphone in hand, pursuing interviews with some of the less exposed people involved in Doctor Who over its 50 years, we're delighted to present his next podcast...

Listen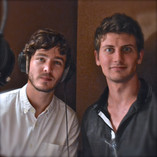 10 November 2014
In anticipation of November's impending release of The Confessions of Dorian Gray - Series 3, we get its star and producer around a microphone to talk about the new release and answer listener questions...

Listen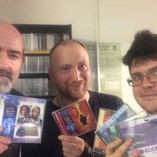 7 November 2014
Nicholas Briggs, Joe Smith and Ian Atkins gather around a mic to help shed a little audio light on matters Big Finish...

Listen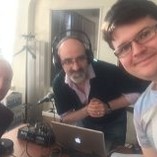 31 October 2014
Categories:
Doctor Who - Main Range
,
Doctor Who - The Companion Chronicles
,
Sapphire & Steel
,
Big Finish Classics
,
Doctor Who - Special Releases
,
Gallifrey
,
Sherlock Holmes
,
UNIT
,
Doctor Who - Fourth Doctor Adventures
,
Big Finish Bargains
,
Survivors
,
Doctor Who - Philip Hinchcliffe Presents
,
Podcast
,
General Big Finish News
Nick Briggs and Ian Atkins are back. But where's Sue? Alarmingly, she is mysteriously replaced by brand new production assistant Joe Smith (fresh out of his hibernation podule). Together, they read your letters, play some trailers and fight a fridge (with Joe proving particularly good at fridge fighting)...

Listen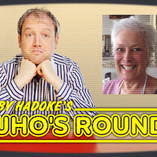 21 October 2014
Following the tragic news of 20th October, Toby has worked to bring this title forward in tribute to a wonderful artist...

Listen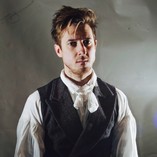 2 October 2014
In advance of the Hallowe'en release of our Frankenstein title, we have some special news...

Listen