Page 1 of 1, showing 1 to 4 of 4 results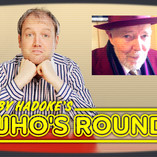 26 August 2016
Toby Hadoke provides another free download and podcast, talking to a figure involved in the first 52 years of Doctor Who on TV...

Listen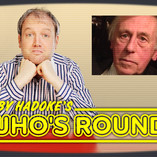 4 September 2015
Toby's guests in his quest across 50 years of Doctor Who's television history come from a wide variety of roles both in front and behind the camera, giving us their time for these free podcasts...

Listen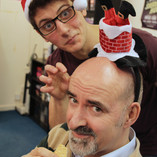 12 December 2014
Categories:
Doctor Who - Main Range
,
Jago & Litefoot
,
Doctor Who - The Companion Chronicles
,
Doctor Who - Eighth Doctor Adventures
,
Gallifrey
,
Sherlock Holmes
,
Big Finish For Free!
,
The Confessions of Dorian Gray
,
_New To Big Finish?
,
Doctor Who - The Early Adventures
,
Doctor Who - Dark Eyes
,
Terrahawks
,
The Omega Factor
,
Doctor Who - Novel Adaptations
,
General Big Finish News
Santa Nick Briggs and his ho-ho-helpers Ian Atkins, Sue Cowley and Joe Smith find themselves with a lot of visitors in the grotto as they seek to answer both listener questions and the big issues of Life. But mainly listener questions...

Listen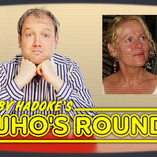 18 June 2014
Another Podcast in Toby's 50th Anniversary mission to seek out new interviewees and new conversations to- Hang on. Wrong show. Never mind. Today Toby talks to a dinner lady...
Listen
Page 1 of 1, showing 1 to 4 of 4 results