Page 1 of 1, showing 1 to 3 of 3 results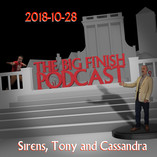 28 October 2018
Benji has returned! Together with Nick they present a slightly revamped podcast, delving into the audio world of Big Finish. Archive tease: Doctor Who: The Sirens of Time. Drama tease: Dark Shadows: Tony and Cassandra.
Listen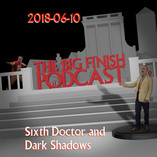 10 June 2018
Nick and Benji are chatting about all that's amazing at Big Finish Productions. News, emails, the Randomoid Selectortron and much banter. Behind-the-scenes with Sixth Doctor Adventure Iron Bright. Drama tease: Dark Shadows - Maggie and Quentin.
Listen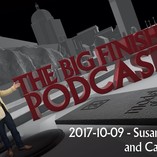 8 October 2017
Nick and Benji are back in front of the microphones together! All the latest news, Listeners' Emails and 'My Life In Big Finish'... Guest star: Claudia Grant (Susan in the First Doctor Adventures). Drama Tease: The Tony and Cassandra Mysteries (Dark Shadows). Special appearance: Richard Armitage.
Listen
Page 1 of 1, showing 1 to 3 of 3 results