Page 1 of 1, showing 1 to 3 of 3 results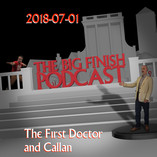 1 July 2018
Nick and Benji present all that's new and exciting in Big Finish's world of audio drama. Behind-the-scenes with the First Doctor Adventures Volume 2 (David Bradley interviewed). Drama tease: Callan (our brand new spy thriller).
Listen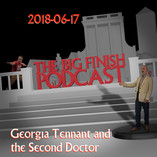 17 June 2018
Nick and Benji sit astride the Big Finish audio world... News, clips, trailers, reviews, emails... Guest star: Georgia Tennant (Jenny - The Doctor's Daughter). Drama tease: The Second Doctor Companion Chronicles Volume 2 (Jamie and Leela).
Listen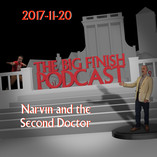 19 November 2017
Nick and Benji are here with the news, the emails, the Randomoid Selectortron and so much more. Guest stars: Sean Carlsen (Narvin), Gary Russell (former BF producer). Drama tease: The Morton Legacy (featuring the Second Doctor). Behind-the-scenes with Dark Shadows.
Listen
Page 1 of 1, showing 1 to 3 of 3 results