Page 1 of 1, showing 1 to 6 of 6 results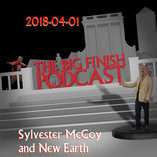 1 April 2018
Nick and Benji present this April 1st podcast, packed with exciting news, Listeners' Emails, the Randomoid Selectortron and a round-up of the latest Big Finish releases. Guest star: Sylvester McCoy (the 7th Doctor Who). Drama tease: Tales from New Earth.
Listen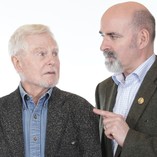 18 June 2017
Nick Briggs and Benji Clifford are here with all that's new in the audio drama world of Big Finish Productions. Guest star: Sir Derek Jacobi. Drama tease: Shadow Planet (starring Sylvester McCoy).
Listen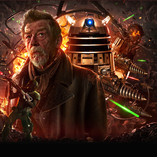 5 October 2015
Nicholas Briggs is joined by a very special guest to reveal the secrets of Doctor Who: The War Doctor...
Listen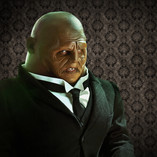 7 August 2015
David Richardson chats to Dan Starkey and Lisa Bowerman about our brilliant new Doctor Who Crossover. Corks!
Listen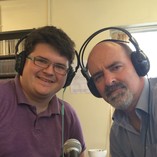 25 July 2015
The Big Finish Podcasters return to take on the toughest questions set by the Big Finish Forums...
Listen
27 June 2015
Producer David Richardson and director Ken Bentley spill their secrets about the brand new range of Doctor Who Adventures, featuring characters from the New Series of Doctor Who!
Listen
Page 1 of 1, showing 1 to 6 of 6 results