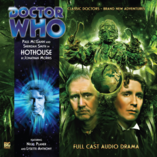 22 February 2012
Day three and series three in our Eighth Doctor Sale! Paul McGann and Sheridan Smith are back once more as the Eighth Doctor and Lucie reforge their friendship in the aftermath of the shocking finale to series two.
Listen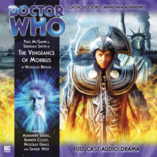 21 February 2012
It's the morning of Tuesday 21 February, and that can only mean one thing: it's day two (and thus series two) in the Eighth Doctor Adventures sale!
Listen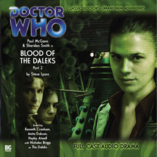 20 February 2012
As a prelude to the Eighth Doctor sale, Nick Briggs presents a brief guide to series one.
Listen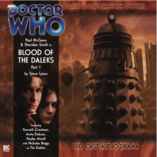 15 February 2012
Nick Briggs whets your appetites ahead of the Eighth Doctor Adventures sale on Monday 20th by taking an overview of the entire range starring Paul McGann and Sheridan Smith.
Listen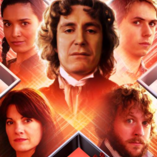 31 May 2011
Warning! This is not a regular podcast, this is your chance to catch up with the Eighth Doctor fourth season - if you haven't already.
Listen

11 January 2011
Yes, it's the first podcast of January 2011 (the clue was in the headline), and it's CRUNCH TIME... or is it? We asked you if you approved of crisp eating during the podcast. And you wrote in to tell us what you thought. Now, it's decision time. Nail-biting stuff. Or not. YOU DECIDE!
Listen