Page 1 of 1, showing 1 to 7 of 7 results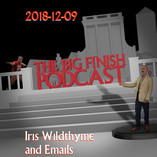 9 December 2018
Nick and Benji are just about holding it together, presenting all the latest from Big Finish's world of audiobooks and audio drama. Listeners' emails, an archive tease and a drama tease feature, involving Iris Wildthyme and the Seventh Doctor.
Listen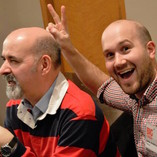 11 January 2016
Categories:
Doctor Who - Main Range
,
Iris Wildthyme
,
Graceless
,
Sherlock Holmes
,
The Confessions of Dorian Gray
,
Vienna
,
The Omega Factor
,
Doctor Who - The Collected 5th Doctor
,
Doctor Who - The Collected 6th Doctor
,
Doctor Who - The Collected 7th Doctor
,
General Big Finish News
Nicholas Briggs continues his round up of 2015 - with a little help from his friends...
Listen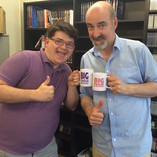 18 July 2015
After six months of sitting around eating crisps, the Big Finish podcasters are back, with more news, competitions, trailers and a brand new theme tune!
Listen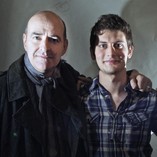 4 July 2015
Big Finish executive producer Nicholas Briggs is joined by producer/director Scott Handcock to discuss all things Dorian, Iris and Oz.
Listen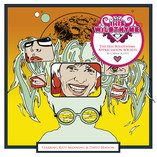 28 August 2013
To celebrate the release of the fourth series of Iris Wildthyme adventures, the latest podcast is a chance to hear one of her previous adventures for absolutely nothing!
Listen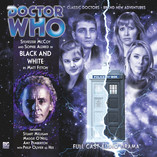 26 August 2012
Nick Briggs, David Richardson and Paul Spragg chat August releases.
Listen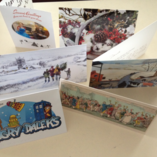 21 December 2011
'Jolly Old Saint' Nick Briggs, David Richardson & Paul Spragg are joined for the final podcast of 2011 by John Dorney.
Listen
Page 1 of 1, showing 1 to 7 of 7 results