Page 1 of 1, showing 1 to 6 of 6 results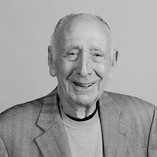 23 July 2017
We pay tribute to Trevor Baxter (known to many as Professor George Litefoot). Nick Briggs and Benji Clifford are also here with the Big Finish news, a bumper pack of emails and the Randomoid Selectortron. Drama tease: Terrahawks - The Prisoner of Zelda.
Listen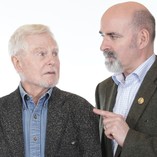 18 June 2017
Nick Briggs and Benji Clifford are here with all that's new in the audio drama world of Big Finish Productions. Guest star: Sir Derek Jacobi. Drama tease: Shadow Planet (starring Sylvester McCoy).
Listen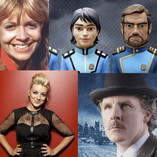 26 December 2016
Nick Briggs presents a guest star special, featuring some of the best BF Podcast guest interviews and features from 2016. Sheridan Smith, (Lucie Miller) Richard Earl (Watson), Jamie Anderson (producer) and Katy Manning (Jo Grant).
Listen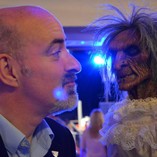 21 June 2015
The Big Finish Podcast returns, recorded on location at Andercon 2015!
Listen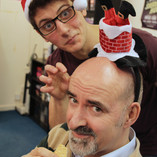 12 December 2014
Categories:
Terrahawks
,
The Omega Factor
,
Doctor Who - Novel Adaptations
,
Doctor Who - Dark Eyes
,
Doctor Who - The Early Adventures
,
Doctor Who - Main Range
,
Jago & Litefoot
,
Doctor Who - The Companion Chronicles
,
Doctor Who - Eighth Doctor Adventures
,
Gallifrey
,
Sherlock Holmes
,
Big Finish For Free!
,
The Confessions of Dorian Gray
,
_New To Big Finish?
,
General Big Finish News
Santa Nick Briggs and his ho-ho-helpers Ian Atkins, Sue Cowley and Joe Smith find themselves with a lot of visitors in the grotto as they seek to answer both listener questions and the big issues of Life. But mainly listener questions...

Listen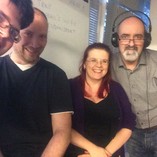 17 November 2014
Nick Briggs, Joe Smith, Sue Cowley and Ian Atkins open up the listeners' letterbox, play some trailers, while Nick encounters a Chronic Hysteresis...

Listen
Page 1 of 1, showing 1 to 6 of 6 results