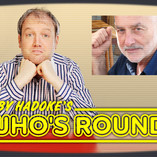 13 July 2017
When in 2013 Toby Hadoke was challenged to track down someone to talk to associated with each and every Doctor Who story to date, he didn't realise he'd still be releasing free download and podcasts four years later!

Listen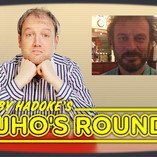 6 July 2017
A free podcast and download from comedian, actor, TV pundit and cult TV expert, Toby Hadoke, talking to a further figure from 54 years of Doctor Who!

Listen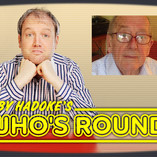 29 June 2017
Actor, comedian and TV historian Toby Hadoke dips into his travel bag and brings us a brand new (and free!) download and podcast, as he talks to another actor about a notable career including Doctor Who...

Listen
22 June 2017
Toby Hadoke provides today's free download and podcast, tracking down another person involved in Doctor Who's 54 years of TV history!

Listen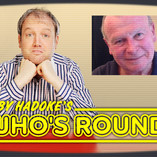 15 June 2017
It's a Thursday, so it's time for a fresh and free download and podcast from Toby Hadoke, who tracks down a new interviewee
Listen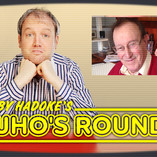 9 June 2017
A brand new podcast and free download from Toby Hadoke, as he continues on an epic quest to talk to someone involved in every one of the stories from Doctor Who's 54 years on television...

Listen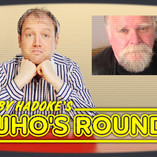 1 June 2017
Toby Hadoke's ongoing archive of the TV history which is the Who's Round range gets a fresh addition today...

Listen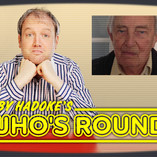 25 May 2017
Toby continues on his quest to speak to someone involved with every one of the TV stories from the first 53 years of Doctor Who...

Listen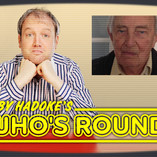 19 May 2017
He's back! And it's about (a) Time (Lord)! Toby Hadoke seeks out a fresh interviewee to kick off a new run of podcasts focusing on the many heroes both in front and behind the camera on the first 53 years of Doctor Who...
Listen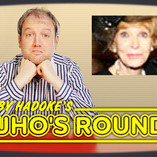 23 December 2016
Toby Hadoke offers his 199th free podcast and download, as he seeks to speak to someone connected with each of the stories from 53 years of TV's Doctor Who...

Listen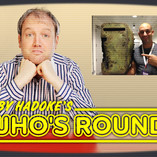 16 December 2016
Toby Hadoke's latest free download and podcast brings us to someone involved in the most recent years of Doctor Who on TV...

Listen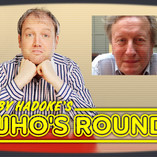 9 December 2016
In 2013 Toby Hadoke was set a challenge to present a free download and podcast featuring someone involved with every Doctor Who story of the show's first 50 years. Three years later, Toby continues talking to many of the heroes who've made Doctor Who what it is, and here's another today...

Listen