Page 1 of 1, showing 1 to 6 of 6 results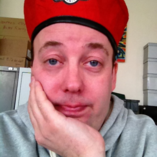 7 March 2012
Nick, David and Paul take a look at the latest releases and look back at the Blake's 7 panel at Big Finish Day 2.
Listen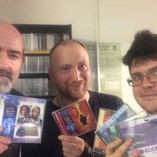 7 November 2014
Nicholas Briggs, Joe Smith and Ian Atkins gather around a mic to help shed a little audio light on matters Big Finish...

Listen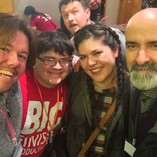 20 January 2016
Nicholas Briggs and Joseph Smith report from last weekend's Big Finish Day...
Listen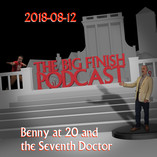 12 August 2018
Nick has returned from his sick-bed to rejoin Benji! Together, they present all the latest from Big Finish. Guest star: Lisa Bowerman (Bernice Summerfield) and friends. Drama tease: Doctor Who: Red Planets (starring Sylvester McCoy, Sophie Aldred and Bonnie Langford).
Listen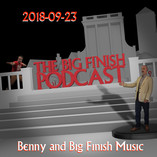 23 September 2018
Nick and Benji open your audio window to the world of Big Finish. Exclusive audio clips from The Star Beast and the next Fourth Doctor series. Guest Stars: Big Finish composers Jamie and Howard. Drama Tease: Bernice Summerfield - The Story So Far.
Listen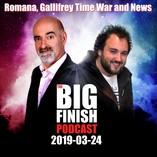 24 March 2019
Nick and Benji bring you all the latest news on Big Finish's latest bumper crop of audio drama and audiobooks (including Doctor Who). Bernice Summerfield: The Doomsday Manuscript is teased too. Drama tease: Gallifrey: Time War 2.
Listen
Page 1 of 1, showing 1 to 6 of 6 results