Pathfinder Legends - Coming Soon
Page 1 of 1, showing 1 to 2 of 2 results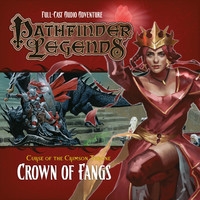 Out in June 2017
| | |
| --- | --- |
| Pre-order CD | US $21.99 |
| Pre-order Digital | US $18.99 |
Starring Trevor Littledale, Ian Brooker, Stewart Alexander and Kerry Skinner
Korvosa withers in the grip of a mad monarch! Beaten down by riots, disease, and the ironclad enforcers of a cruel despot, the people shudder in...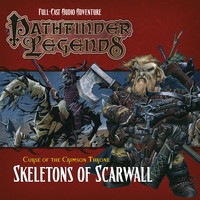 Out in May 2017
| | |
| --- | --- |
| Pre-order CD | US $21.99 |
| Pre-order Digital | US $18.99 |
Starring Trevor Littledale, Ian Brooker, Stewart Alexander and Kerry Skinner
Condemned by a history of horrors, an army of the living dead stands between Korvosa and its only hope for salvation. Within the grim fastness o...
Page 1 of 1, showing 1 to 2 of 2 results