Blake's 7 - The Liberator Chronicles - Released Items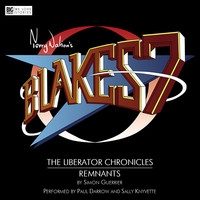 Released September 2015
Starring Paul Darrow, Sally Knyvette
Remnants by Simon Guerrier
'They're dead. Blake, Cally, Gan, Vila... All gone.'
After a disastrous mission to the planet Laresh, most of...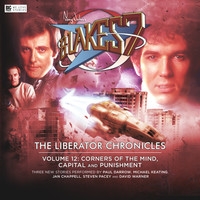 Released April 2016
CD
US $33.04
Download
US $20.00

Web Special Price!

Starring Paul Darrow, Jan Chappell, Michael Keating, Steven Pacey
12.1 Corners of the Mind by Andy Lane
Avon is trapped in a labyrinth full of puzzles, with no way to teleport to safety and deadly traps at ...