14. Jago & Litefoot Forever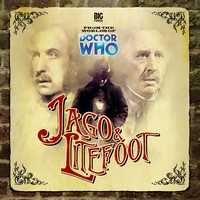 Out in May


Prices
| | |
| --- | --- |
| Pre-order CD | US $23.76 |
| Pre-order Digital | US $14.99 |
Synopsis
Henry Gordon Jago finds himself celebrating New Years' Eve without his best friend. Where has Litefoot gone? Together with his friends Ellie, Quick, and Dr Betterman (David Warner), Jago is on the trail of the missing professor and dear friend - and it will lead to one of the strangest cases in their infernal investigations...
(Also contains both parts of Doctor Who - Short Trips: The Jago & Litefoot Revival, and a disc of interviews)
Written By: Paul Morris
Directed By: Lisa Bowerman
Cast
Christopher Benjamin (Henry Gordon Jago), Trevor Baxter (Professor George Litefoot), Lisa Bowerman (Ellie Higson), Conrad Asquith (Inspector Quick), Louise Jameson (Leela), Colin Baker (The Doctor), Rowena Cooper (Queen Victoria), David Warner (Dr Luke Betterman), Jamie Newall (Aubrey).
More cast details to follow
Producer David Richardson
Script Editor Justin Richards
Executive Producers Jason Haigh-Ellery and Nicholas Briggs