9A. Series 09 Volume 1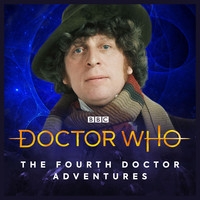 Out in January 2020
Prices
Pre-order CD
US $33.04
Pre-order Digital
US $20.00

Web Special Price!


Synopsis
This set contains two four-part stories:
Purgatory 12 by Marc Platt
The TARDIS lands on a penal asteroid within e-space...
Chase the Night by Jonathan Morris
On a planet where the daylight kills, the travellers are aboard a train that forever chases the night.
More story details to follow.
Written By: Marc Platt, Jonathan Morris
Directed By: TBA
Cast
Tom Baker (The Doctor), Lalla Ward (Romana), Matthew Waterhouse (Adric), John Leeson (K9)
More cast details to follow
Producer David Richardson
Script Editor John Dorney
Executive Producers Jason Haigh-Ellery and Nicholas Briggs