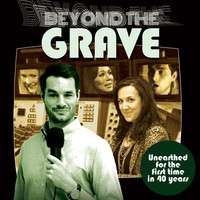 Starring Kathryn Leigh Scott, Stephen Kelly, Asta Parry and Nancy Barrett
"Ladies and gentlemen, we apologise again for the difficulties we've been having. If you'll excuse the expression, it seems we have a ghost in t...
Out now!
Other recent releases
Starring Nancy Barrett, Christopher Ragland and Kathryn Leigh Scott
Out now!
Starring Stephanie Ellyne, Simon Lee Phillips, Nancy Barrett and Sheila Steafel
Out now!