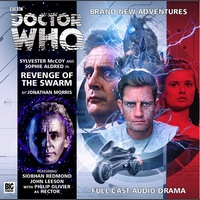 Starring Sylvester McCoy, Sophie Aldred and Philip Olivier
The Doctor thought he had defeated the microscopic Nucleus of the Swarm in his fourth incarnation. He was wrong. It survived within the TARDIS, ...
Out now!
Other recent releases
Starring Colin Baker and Nicola Bryant
Out now!

Starring Peter Davison and Sarah Sutton
Out now!