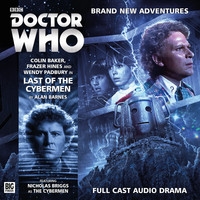 Starring Colin Baker, Frazer Hines, Wendy Padbury
It's been ten years since the final assault on Telos, the last act of the Great Cyber War. Thanks to the Glittergun, humanity prevailed – and th...
Out now!
Other recent releases

Starring Sylvester McCoy, Katy Manning
Out now!
Starring Peter Davison
Out now!