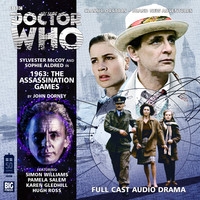 Starring Sylvester McCoy and Sophie Aldred
London. The end of November, 1963. A time of change. The old guard are being swept away by the white heat of technology. Political scandals are ...
Out now!
Other recent releases

Starring Colin Baker and Nicola Bryant
Out now!

Starring Peter Davison and Sarah Sutton
Out now!