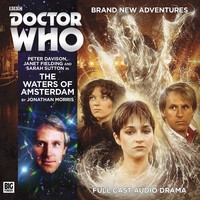 Starring Peter Davison, Sarah Sutton and Janet Fielding
'This is a very, very good release... an extremely polished production with plenty to enjoy and, to my mind, certainly one to recommend to newc...
Out now!
Other recent releases

Starring Sylvester McCoy and Sophie Aldred
Out now!

Starring Colin Baker and Miranda Raison
Out now!