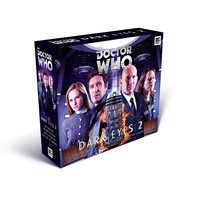 Starring Paul McGann, Ruth Bradley, Nicola Walker and Alex Macqueen
When the Doctor defeated the Dalek Time Controller and its Time Lord ally, the timelines shifted and events changed... but the danger is far fro...
Out now!
Other recent releases

Starring Paul McGann and Ruth Bradley
Out now!

Starring Paul McGann, Sheridan Smith and Niky Wardley with Graeme Garden, Carole Ann Ford and Jake McGann
Out now!