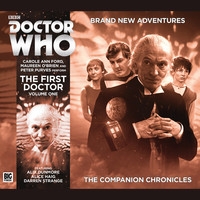 Starring Carole Ann Ford, Maureen O'Brien, Peter Purves
A new four-disc release featuring four tales from readers associated with the First Doctor era, and a second actor.
The Sleeping Blood by Ma...
Out now!
Other recent releases

Starring Wendy Padbury with Emily Pithon
Out now!

Starring Katy Manning with Derek Fowlds
Out now!