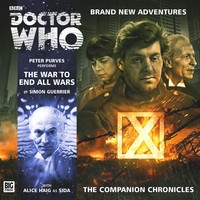 Starring Peter Purves and Alice Haig
Years after he gave up travelling in the TARDIS, Steven Taylor is the deposed king of a distant world.
From the confines of his cell, he sha...
Out now!
Other recent releases

Starring Maureen O'Brien with Jacqueline King
Out now!

Starring William Russell, John Banks
Out now!