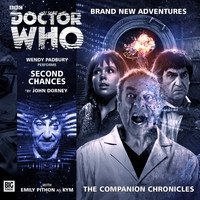 Starring Wendy Padbury with Emily Pithon
From time to time, everybody makes mistakes. Everybody has things from their past they'd like to undo, but nobody gets a second chance. What's d...
Out now!
Other recent releases

Starring Katy Manning with Derek Fowlds
Out now!

Starring Peter Purves and Alice Haig
Out now!