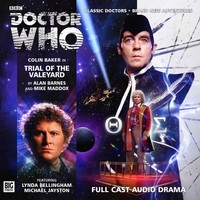 Starring Colin Baker, Michael Jayston and Lynda Bellingham
There is some evil in all of us – even the Doctor. Transported aboard the Time Lords' orbiting courtroom, the Doctor once again encounters the V...
Out now!
Other recent releases

Starring Carolyn Seymour
Out now!
Starring Nicholas Briggs and Richard Earl
Out now!