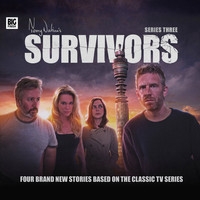 Starring Carolyn Seymour, Richard Heffer, Chase Masterson, John Banks, Andrew French, Paul Thornley, James Joyce
It begins with just a few people falling ill. Another flu virus that spreads around the globe. And then the reports begin that people are dying…...
Out now!
Other recent releases

Starring Carolyn Seymour, Ian McCulloch, Lucy Fleming, Louise Jameson, John Banks
Out now!

Starring John Banks, Louise Jameson, Sinead Keenan, Caroline Langrishe, Adrian Lukis, Chase Masterson, Terry Molloy
Out now!