We love StoriesBig Finish produce great full-cast audio drama for CD and download, featuring many popular television fantasy series.
Podcast News
Big Finish warehouse to re-open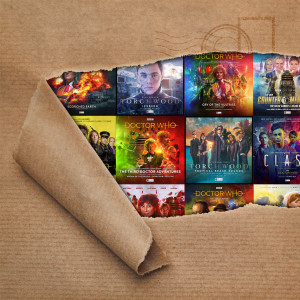 8 June 2020
Shipping of collector's edition CDs and box sets to recommence, as Big Finish acts to clear the backlog of pending orders amid the coronavirus pandemic.  
Read More
27 July 2020

Check here for this week's latest news from Big Finish Productions.

Read More

27 July 2019

Big Finish's intrepid podcasters Nick Briggs and Benji Clifford are taking a well earned break this August, but the good news is, they'll be back and raring to go again in September!

Read More

29 September 2017

September 29th marks the 50th anniversary of the cult ITV show The Prisoner (starring Patrick McGoohan). To commemorate this, we present a special offer on Big Finish's acclaimed audio re-imagining of the series.

Read More

17 July 2016

Catch up on a week of news and releases from the worlds of Big Finish!

Read More

5 June 2016

Catch up on all of the latest news from the worlds of Big Finish - including this week more Third Doctor!

Read More

29 May 2016

Catch up on all of the latest news from the worlds of Big Finish - including this week the announcement of brand new Torchwood!

Read More

14 August 2015

There's a Trailer and Toby picks his favourites of his interview podcasts...

Read More

23 July 2015

Big Finish executive producer Nick Briggs is directing a stage production of his adaptation of Robert Louis Stevenson's The Strange Case of Dr Jekyll and Mr Hyde, from the 3rd August at the Theatre Royal Nottingham...

Read More

24 November 2014

Toby Hadoke's ongoing series to interview someone attached to every Doctor Who story breezes past the 75 release milestone with a second chat with one of the most recent Doctor Who companions...

Read More

10 November 2014

In anticipation of the November release of The Confessions of Dorian Gray Series 3 we get its star and producer around a microphone to answer listeners' emails and to give an sneak preview...

Read More

31 October 2014

To help celebrate Hallowe'en, we've recorded a short ghost story for Big Finish listeners...

Read More

9 October 2014

We're excited to announce that Volume 1 of our new Terrahawks series is officially recorded and 'in the can'.

Read More

29 September 2014

It is with the greatest sorrow that we regret to report the death of actress Maggie Stables, who many Big Finish Doctor Who listeners knew as the Sixth Doctor's companion, Evelyn Smythe.

Read More

23 September 2014

We're proud to announce that our recently released Philip Hinchcliffe Presents Doctor Who box set has been receiving some great reviews, with Sci-Fi Bulletin calling it 'one of the best Doctor Who stories from Big Finish - 10 out of 10'.

Read More

17 September 2014

In 2013, Toby Hadoke embarked on an amazing quest, to talk to someone connected with every Doctor Who story across the show's 50 year history...

Read More

14 September 2014

We'd like to take this opportunity to thank all of those who attended Big Finish Day 5 at the Copthorne Windsor, Slough yesterday, Saturday 13th September. The event was a great success with great guests given a great reception by our loyal Big Finish listeners, customers and supporters.

Read More

25 July 2014

Due to unprecedented, high demand we are extending our Fifteen Years of Big Finish Doctor special offers to 48 hours each. This will allow our customers longer to avail themselves of the audiobooks on offer.

Read More

14 July 2014

The next series of Big Finish Sherlock Holmes stories goes before the microphone this week. Nicholas Briggs and Richard Earl (pictured here, out of costume, of course) return as Holmes and Watson for a new box set of adventures entitled The Judgement of Sherlock Holmes, written by Jonathan Barnes.

Read More

24 June 2014

For those of you interested in the life and times of our co-executive producer (and voice of the Daleks etc.) Nicholas Briggs, there's a website you might find more than useful.

Read More

22 May 2014

For those of you who haven't yet caught up with our brilliant new Bernice Summerfield box set, there's a brand new youtube teaser available now. Doctor Who: The New Adventures of Bernice Summerfield is available in June...

Read More

9 May 2014

It is with the deepest regret that we have to inform you of the death of our dear friend and highly valued colleague, Paul Spragg.

Read More

22 January 2014

The Eighth Doctor is back - and it's all looking and sounding spectacular. With Dark Eyes 2 (the long awaited follow-up to the acclaimed, award-nominated Dark Eyes) set for release in the coming weeks, we thought it was time to show you the individual cover artwork and tease you with another, fuller trailer.

Read More

24 October 2013

As you may know, our 50th Anniversary Doctor Who story The Light at the End was launched a month early yesterday - because you deserve it! But within minutes, our website was experiencing difficulties because of the huge demand for digital downloads.

Read More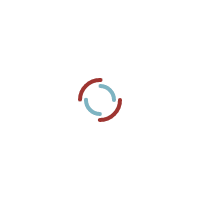 Nothing else to load!