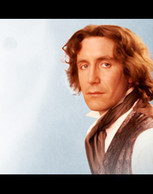 A Week of Special Offers on the Eighth Doctor - 50% Off!
Until 23:59 (UK time) on Friday 21st July, you can use the code EIGHT50 on checkout to get a whopping 50% discount on individual titles within our ranges Doctor Who - The Eighth Doctor Adventures, Doctor Who - Dark Eyes and Doctor Who - Doom Coalition. Alternatively, bundles collecting together these titles are available with their prices adjusted for the duration of the offer.
For the comprehensive news story from Friday, see here.
Read more