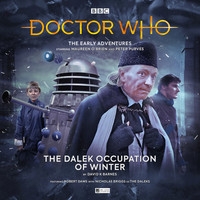 Starring Maureen O'Brien, Peter Purves
10/10 "I'm going to be keeping an eye out for David K. Barnes' name on stories in future – because based on this, he's going to be a great addit...
Out now!
Other recent releases

Starring Wendy Padbury, Frazer Hines
Out now!

Starring Anneke Wills, Frazer Hines, Elliot Chapman
Out now!