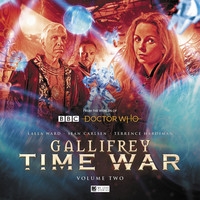 Starring Lalla Ward, Seán Carlsen, Terrence Hardiman
Rassilon has returned – summoned back from the dead, to lead his people through their greatest crisis.
But the Time Lords will reap what the...
Out now!
Other recent releases

Starring Louise Jameson, Lalla Ward
Out now!

Starring Lalla Ward, Louise Jameson and Sophie Aldred
Out now!