For The Love Of StoriesBig Finish produce fantastic full-cast audio dramas for CD and download.
Listeners' Title for October - Bloodlust
3 October 2018
For the whole of October you can follow a journey into the dark world of Collinsport with our special offer run of Bloodlust, with every episode of the series available on download at a reduced price throughout the month.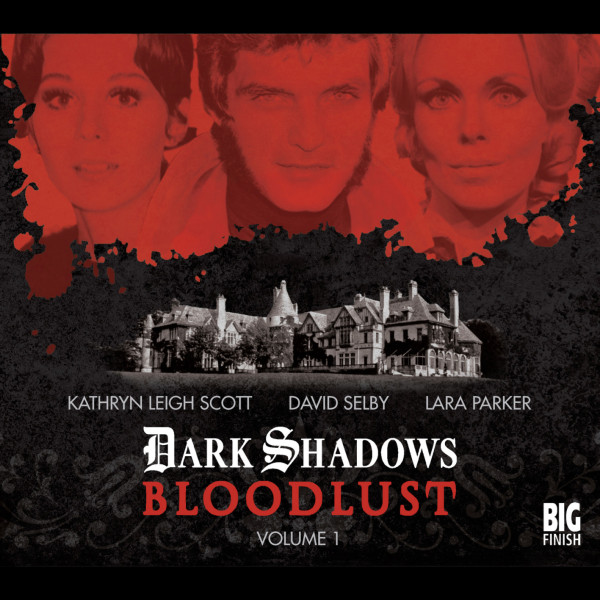 Dark Shadows: Bloodlust is a collection of thirteen episodes that were released twice-weekly in a nod to the soap operas that in part inspired this classic series. We'll be reducing the price of three episodes a week over the whole of October.
Some describe it as the town at the edge of the world.
When Melody and Michael Devereux come to Collinsport on their honeymoon, they don't know the secrets that are hidden behind closed doors. But those secrets will be unearthed when an innocent is viciously murdered.
Collinsport will be a town divided. One woman's rise to power will lead to further death and destruction. Families will be ripped apart. Blood will be spilt.
And the dark forces that wait in the shadows will wait no more. For in Collinsport, death is never the end...
Co-producer Joseph Lidster tells us more about Bloodlust in this month's Vortex Magazine: "I was very keen to do something that would be an ideal jumping-on point for new listeners and also something that was a bit of an event."
Fellow producer David Darlington points out: "The soap opera form of Dark Shadows renders it distinctively different to any other franchise within which Big Finish operates. I've always thought that by only producing hour-long, largely stand-alone stories – as our dramatic readings, by default, have to be – we were slightly selling that distinctiveness short.
"So we started by analysing the TV show's presentation format – an episode a day for five years – and pared it down until we came up with a format that nicely reflected that, while still being distinctive and feasible to produce: twice-weekly for thirteen episodes. Thirteen being a standard TV production block and, of course, unlucky for some...!"
You can download the first episode for free and the second episode at just 99p, and then make sure you check back to get another episode the following Wednesday and then Friday, on download at just 99p each.
Head the URL https://www.bigfinish.com/bloodlust and use access code DARKSHADOWS2018 to access. You can buy the episodes on their release day.
And don't forget, the sequel to Bloodlust begins in April 2019 with the release of Dark Shadows: Bloodline.
Written by Alan Flanagan, Will Howells, Aaron Lamont and Rob Morris, Bloodline features the return of the cursed Collins family – those that survived the events of Bloodlust.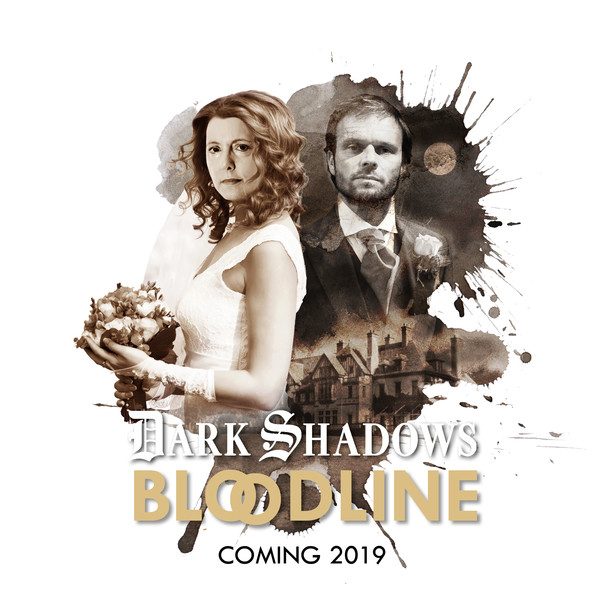 As family and friends gather at the Collinwood estate for the wedding of David Collins and Amy Jennings, a new mystery starts to unfold…